Best Bets for October
Your best bets of what to see and do in Charlotte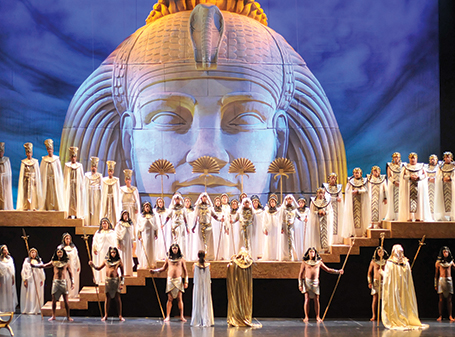 Unknown Hinson
This North Carolina-born comedic country singer speaks with a Southern drawl, wears sideburns that appear glued to his face, and has sequins on his jacket. He's Unknown Hinson, and he's the alter ego of musician and voice actor Stuart Daniel Baker, also known as the voice of Early Cuyler on the animated TV show Squidbillies. Oct. 12 at Visulite Theatre. Photo courtesy of RL Dean.
---
Little Shop of Horrors
There's a reason this combination comedy/horror show has been made and remade on Broadway and in theaters all over the country, and spawned two film adaptations. Oct. 11-27 at Matthews Playhouse. Courtesy of Matthews Playhouse.
---
Hansel & Gretel
On the heels of last season's successful Three Little Pigs, Children's Theatre of Charlotte brings this familiar story. You may know the classic tale, but you will still be surprised and enthralled in its retelling. Oct. 26 through Nov. 10. Courtesy Children's Theatre of Charlotte.
---
Aida
In this 1871 opera by Giuseppe Verdi, a young, beautiful princess must choose between returning to her homeland or staying with the man she loves, who happens to be her captor. It's a broad premise, but Verdi's music encapsulates the universal sense of longing. Oct. 19-27 at Belk Theater. Courtesy of Opera De Quebec.
---
New Mythologies: William Villalongo
Yale University lecturer and painter William Villalongo takes iconic images from history and reimagines them. His paintings are intended to challenge the male perspective through which most art was created for centuries. Oct. 26 through Jan. 31 at Harvey B. Gantt Center for African-American Arts + Culture. Courtesy of Susan Inglett Gallery.