Best Bets January 2013
Your best bets of what to see and do in Charlotte this month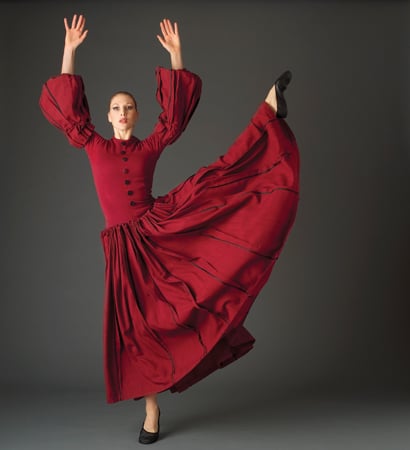 The Martha Graham Dance Company
More than three decades since its first Charlotte performance, Graham's famed dance company returns. This must-see show includes the performance of one of Graham's lost pieces, 1955's Imperial Gesture, which was unearthed by Kim Jones, an assistant professor of dance at UNC Charlotte. The production also includes Graham's famous Appalachian Spring paired with Isamu Noguchi's set and live accompaniment of Aaron Copland's score. January 18 at Knight Theater.
This New York–based company is devoted to preserving and promoting ancient Chinese arts and culture, which are in danger of dying out under Communist rule. Shen Yun attempts to immerse its audience in Chinese culture on multiple levels with elaborately dressed dancers, an orchestra, soloists, musicians, and emcees. Colorful animated sets transform the stage from a tropical lake to the Himalayas to lush forests and Mongolian prairies. The production promises a captivating, beautiful, and historical journey from ancient China to today. January 26 and 27 at Knight Theater.
Hijinks ensue when a British proofreader enlivens his dull existence by pretending he doesn't speak English while on a trip to a Georgia fishing lodge. He's amazed by how much people are willing to share when they think he can't understand them. The farce and the truths he overhears help transform the former bore. Opens January 25 at Theatre Charlotte.
Laugh if you must, but you've probably caught yourself humming along to those Time-Life sounds of the 1970s infomercials. Dubbed "Yacht Rock" for its original upper crust target audience, and recently championed on Late Night with Jimmy Fallon, the genre has found a live ensemble devoted to bringing all those AM radio staples together in one charmingly cheesy set. "Sail Away" with this tribute to the era of Dan Fogelberg, Ambrosia, Captain & Tennille, and Boz Scaggs. With the captain of Yacht Rock, Christopher Cross, in town just days before, fans can make a week of it. January 25 at Visulite Theatre.
The singing nun story that made Whoopi Goldberg a bankable box office star got a youthful makeover on its way to Broadway. Deloris Van Cartier is no longer a washed-up lounge singer—she's a rising starlet who happens to witness a murder. (Hence the habit disguise.) With producer Goldberg's stamp of approval and Oscar winner Alan Menken's songs, the stage version becomes Dreamgirls meets The Sound of Music. January 8-13 at Ovens Auditorium.