Best Bets June 2013
Your best bets for what to see and do this month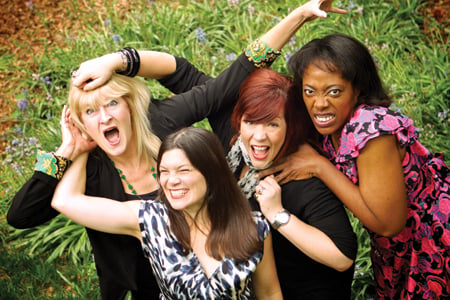 Written and directed by Charlottean Tonya Bludsworth, Least Likely Friends follows four female college roommates who meet up later in life for the funeral of a mutual acquaintance. At the funeral, a secret upends their lives. This dramatic comedy is filled with sharp writing and is stocked with some of the city's best female actresses, including Paige Johnston Thomas, Chandler McIntyre, Darlene Parker, and Donna Scott. June 12-22 at Theatre Charlotte.
Based on author Sylvia Branzei's best-selling children's-book series, this exhibit examines the icky and creepy world of insects and animals through games and interactive kiosks. Animal Grossology is full of fun facts and interesting trivia as well as some serious science, such as why medical researchers are studying snail and slug slime for clues about a cystic fibrosis treatment. Through Sept. 2 at Discovery Place.
It's the biggest jazz concert in Charlotte all year, and it draws some of the best jazz performers from around the country. The two-day event will feature performances by renowned trumpeter Rick Braun, Grammy Award winner Norman Brown, and prolific jazz and R&B musician Brian Culbertson. It's a festival a jazz fan or anyone new to the genre should check out. June 21-22 at Time Warner Cable Uptown Amphitheatre.
Bluegrass is in the midst of a revival of sorts, and few bands have had as much of a recent impact on the genre as Chatham County Line. The Raleigh-based four-piece is bringing bluegrass into the modern era by folding rock- and-roll and folk elements into the music and lyrics. Lead singer and songwriter Dave Wilson writes songs that feel influenced as much by Bill Monroe as by Woody Guthrie and Bob Dylan. June 14 at Neighborhood Theatre.
The bands Everclear, Live, Filter, and Sponge helped usher in and shape the alt-rock sound that became the predominant music of the mid-1990s. The power-chord-heavy riffs, melodramatic lyrics, and archetypical lead singers make the music feel like a time capsule. Anyone who grew up in that decade won't want to miss this show. June 2 at Time Warner Cable Uptown Amphitheatre.