Best Bets March 2011
Your best bets for what to see and do this month.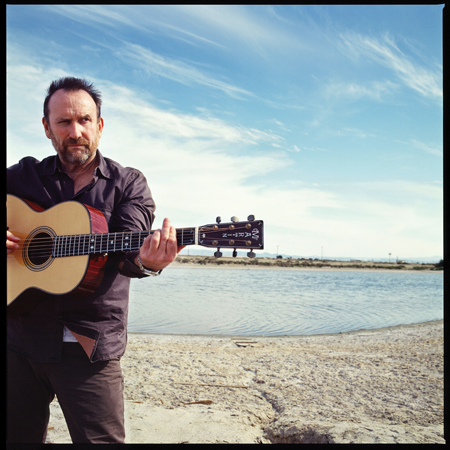 Colin Hay

"I Just Don't Think I'll Ever Get Over You," a melancholy tear-jerker on the Garden State soundtrack, took this obscure folk singer and made him a fashionably obscure folk singer. Having contributed to a few more eclectic indie soundtracks, he's now on the road promoting his new album, American Sunshine, which offers the same acoustic strumming and reflective lyrics as the first time around. March 12 at McGlohon Theatre. Details here.
Charlotte Symphony: Light My Fire

The Bechtler's Firebird sculpture might be feeling neglected by Charlotteans excited about The Green's display of outdoor sculptures by Niki de St. Phalle, the Bird's creator. The CSO, however, will fan her ego with a special program in tribute to the sparkly figure and its artist. Conducted by Christopher Warren-Green, the "Light My Fire" program will consist of fire-themed works like De Falla's "Ritual Fire Dance," Bizet's "Habanera" and "Seguidilla" from Carmen, and, naturally, selections from Stravinsky's The Firebird Suite. March 25 at the Knight Theater. Details here.
Doris Kearns Goodwin

Pulitzer-winning Doris Kearns Goodwin is one of the country's most decorated political historians. She's known for her penetrating biographies of U.S. presidents; each of the five she's written since 1976 has hit the New York Times bestseller list. Her Lincoln biography, Team of Rivals, is about to be made into a movie starring Daniel Day Lewis, who we know can rock a pair of lamb chops. March 10 at Queens University. Details here.
Spring Awakening

Anyone who needs an edgy rock 'n' roll show to jolt themselves out of a winter culture slump should catch the U.S. tour of the Tony-winning Spring Awakening. Based on an 1891 German play, the story follows the trials of a group of teenage boys in a nineteenth-century German classroom. The story and dialogue are steamy enough on their own, but a score by Duncan Sheik makes the show completely stage scorching. March 13 at the Belk Theater. Details here.
NCDT's Director's Choice

When the artistic director at a highly regarded dance company handpicks dances for a performance montage, you can be certain the resulting piece will be lovely. For NC Dance's annual Director's Choice production, director Jean-Pierre Bonnefoux chose four works, including "Tchaikovsky Pas de Deux," set to the ever-popular Swan Lake. March 10-12 at Knight Theater. Details here.
G. Love & Special Sauce

This three-man group from Philadelphia has the happy, easygoing sound you'd expect to hear from a band called G. Love & Special Sauce. They play a distinct blend of old-time blues, funk, and electronic music, creating tunes unique enough to catch the ear of the Avett Brothers, who produced their just-released album, Fixin' to Die. March 9 at Visulite Theatre. Details here.
And Then They Came For Me: Remembering Anne Frank

Children's Theatre of Charlotte is putting on a different kind of show with this multimedia production. Actors on stage will reenact Anne Frank's final days in hiding with her family and two friends, Ed Silverberg and Eva Schloss. They'll intersperse the scenes, however, with videotaped interviews with the real Silverberg and Schloss, recounting their time with Anne, their ultimate survival in the ghettos, and the complex emotions surrounding it all. March 4-13 at Wachovia Playhouse. Details here.
Cirque du Soleil

Widely known and often imitated, Cirque du Soleil still produces some of the most original, mind-bending productions on the planet. Its new show, Totem, is an exotic blend of acrobatic, dance, and music performances that follow human evolution from our early stages as prehistoric pulp to future (winged) versions of ourselves. March 3-20 at Charlotte Motor Speedway. Details here.
Charlotte's St. Patrick's Day Parade

While it's hard to picture Charlotte's St. Patrick's Day antics rivaling those of green-blooded cities like Boston or Chicago, we have no excuse to not at least try. We can start the Q.C. effort by gathering in uptown Charlotte over St. Patty's Day weekend to put our best Irish foot (and floats) forward. March 19 in uptown. Details here.