Best Bets March 2013
Your best bets of what to see and do in Charlotte this month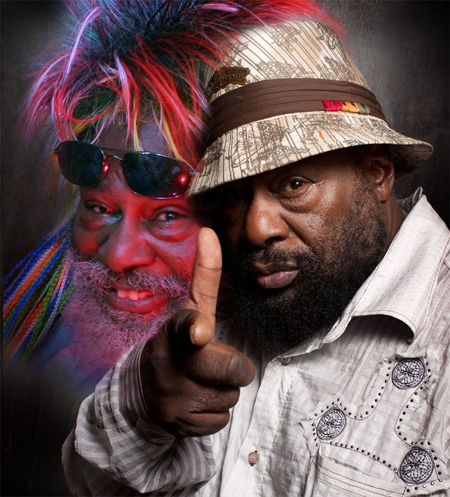 George Clinton's concerts carry the same fun, carefree funkadelic spirit as the music he's produced for more than four decades. The outrageous costumes and the diverse crowd that's ready to get down make his stage shows feel like the raucous party you always wished you'd be invited to. Clinton and Parliament Funkadelic will tear the roof off with some of their hits and add some funk to other classics. March 1 at Neighborhood Theatre.
Peter Pan will be one of the biggest productions ever for N.C. Dance Theatre. The company performed a version in 2004 but has revamped the high-flying showcase. The theater raised money to build new sets and costumes to fulfill the elaborate and stylistic vision of artistic director Jean-Pierre Bonnefoux. This performance will likely rival the company's production of Cinderella, which is considered one of its best ever. March 7-17 at Knight Theater.
Descendants of displaced Haitian slaves, the 10-person Creole Choir of Cuba sings the songs of their forefathers. It's a singing style that has hints of the genres that followed it, such as doo-wop and R&B. The multilayered harmonies and syncopated rhythms capture a bygone era and are rapturous when performed live. And the choir has created a concert full of spectacle to match the depth of its storytelling songs. March 8 at McGlohon Theater.
Natalie Merchant's voice is the perfect complement to an orchestra. She's teamed up with symphonies across the country as part of her latest tour, in which she sings some of her hits as well as music from her latest album, Leave Your Sleep. The orchestra creates a deeper context for her husky voice that can't be re-created in a recording studio. March 23 at Belk Theater.
It takes guts for a community theater company to perform Who's Afraid of Virginia Woolf?—a show that demands talent and passion from its actors. The dark, compelling, and emotionally wrought Edward Albee production about the disintegration of a marriage has captivated audiences for 50 years, and it's considered one of the greatest Broadway plays of its generation. But Theatre Charlotte has proven it can take on this revival and create a stage show that still feels authentic and unique. March 22-April 7 at Theatre Charlotte.