Best Bets November 2010
November's best bets for what to see and do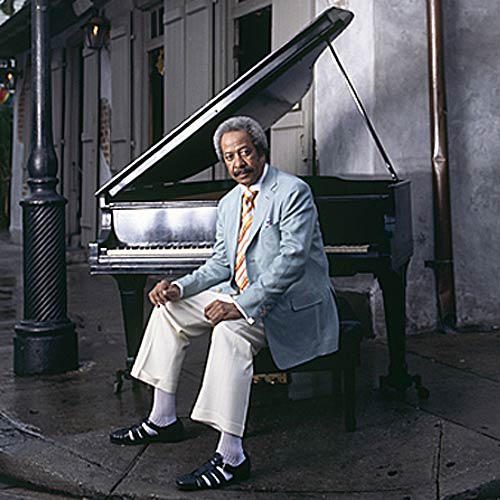 Charlotte Symphony: Haydn

Franz Joseph Haydn is like the scary, distant great-uncle of classical composers—an imposing, respected patriarch, but almost easy to forget about until he shows up in all his awe-inspiring, terrifying glory at some family event. His iconic oratorio from the turn of the nineteenth century, The Creation, is paying a visit to Charlotte, hosted by conductor Scott Allen Jarrett, the Charlotte Symphony Orchestra, and the Oratorio Singers of Charlotte. November 19-20 at the Belk Theater. Details here.

Panthers vs. Saints

One of the many reasons it's great to be in the South is our ability to host and attend outdoor tailgate parties long after the rest of NFL fandom has confined their face paint and beers to the centrally heated indoors. And with the NFL in full gear this month (the Panthers take on defending Super Bowl champs the New Orleans Saints on November 7), there's no better time to make the rest of America jealous. (Notice we barely mentioned the game itself. That was intentional.) Details here.

New Orleans Nights

It's hard to find jazz and R&B legend Allen Toussaint outside the walls of the Rock 'n' Roll Hall of Fame, where his picture's been housed since the trillionth cover of one of his compositions, such as "I Like It Like That" or "Southern Nights," went platinum. Luckily, you will be able to catch him this month with two other Crescent City icons: Grammy-winning trumpeter Nicholas Payton and the Joe Krown Trio. November 6 at the Knight Theater. Details here.

McColl Center for Visual Arts

The Soho of Charlotte museums, the McColl is hosting dual exhibition Zipstir (through January 8, 2011) in its first-floor galleries. It includes two funky, fascinating installation projects: one from artist Hong Seon Jang called Zip City, a structure made entirely with plastic zippers, and another constructed from wooden coffee stirrers by artist-in-residence Jonathan Brilliant, called Coffee Shop Project. Details here.

Dreamgirls

If you thought the Glee cast could belt it, think again. This Tony-winning musical about the fame, fortune, and drama—and there's plenty of all three—of an all-female pop trio in the 1960s has song and dance numbers that could make the Supremes sound like acoustic folk. It's a spicy, nostalgic look at the soul groups of yesteryear in a production that's totally far out. November 9-14 at the Belk Theater. Details here.

Ben Folds

This homegrown alternative rock icon wears an air of irony that's as pungent as heavy cologne. It may emanate from the thick-rimmed glasses, the distant, nerdy-chic demeanor, or the fact that he underlines those qualities with a steady stream of unique, award-winning songs and albums. His most recent album, Lonely Avenue, co-written with author Nick Hornby, is set to hit stores September 28. November 20 at The Fillmore. Details here.

Mike Birbiglia

As Dane Cook's heyday reaches its dusk, young comedians nationwide are vying for a taste of that rare stand-up fame reserved for the really, really funny folks. No Last Comic Standing contestants allowed. With a successful blog, a new book called Sleepwalk with Me and Other Painfully True Stories, and several appearances on NPR (which, OK, is not known for launching fantastically successful comedians), Birbiglia's poised to reach that comedic zenith with hilarious, quirky accounts of his childhood. November 5 at the Knight Theater. Details here.

Innovative Works

Let's face facts: Charlotte's modern dance scene is, at best, scanty. North Carolina Dance Theatre's annual Innovative Works is one of the Q.C.'s few opportunities to watch cutting-edge choreography brought to life by world-class performers. This year's show features works (tied together by a "green" theme) from the company's renowned faculty. November 11-13 at the Knight Theater. Details here.

Once on this Island, Jr.


All we usually ask from children's plays are a few decent songs and a couple hours with the kids involving something other than Nick Jr. But the Davidson Community Players' production of Once on This Island, Jr., based on Rosa Guy's novel My Love, My Love, has something a little more literary to offer its audiences. It's a romantic story about a girl growing up in the Caribbean, and we think you (and the kids) will appreciate a show even more worldly than Dora the Explorer. November 13-21 at the Armour Street Theatre. Details here.

Carolina Christmas

This is your chance to leave Thanksgiving's rotting, decorative squashes in the dust. Charlotte Motor Speedway is getting a North Pole makeover with a new holiday light display that features a two-and-a-half mile drive-through, a nativity scene, and a children's play park. And while Christmas with NASCAR may not be what you feature in your annual card to Aunt Rita, there's nothing wrong with adding a few watts to the holidays. November 22 to January 2 at Charlotte Motor Speedway. Details here.