Best Bets November 2012
Your best bets of what to see and do in Charlotte this month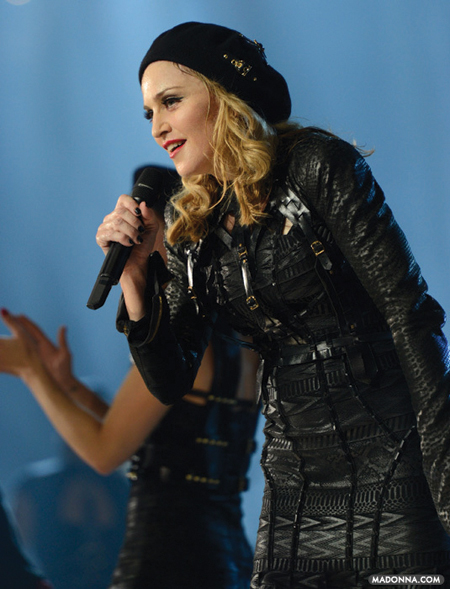 We've been patient. This is the year. The seven-time Grammy-winning singer, songwriter, producer, and Rock and Roll Hall of Fame inductee brings her iconic music and dance moves uptown. Sure, she looked creaky at the Super Bowl. But c'mon. It's Madonna. November 15 at Time Warner Cable Arena.
Directed by Dave Blamy, this intense, for-adult-eyes-only production explores the racial tensions surrounding a 1962 Alabama homicide. A white man has been killed and local police pin the crime on a black stranger—who ends up being critical to an investigation with no witnesses, motives, or clues. Based on John Ball's successful book, movie, and television series. Through November 11 at Theatre Charlotte.
Has any singer-songwriter ever had more to live up to in the naming category? Not only is Justin the son of Steve Earle, the iconic country rocker, but he was named for Townes Van Zandt, the even more iconic Texas songwriter. His most recent, and excellent, effort adds a touch of soul to his rich Americana sound.
November 16 at McGlohon Theater at Spirit Square.
The Chapel Hill native has been writing and singing folkish rock songs for forty years, and he's poured his entire life into those songs. He's extremely self-aware in his writing and on stage, which helps him connect with audiences like few performers can. Bonus: he's had guest stints on M*A*S*H* and Parks and Recreation, and he appeared in Knocked Up. November 9 at Wingate University's Batte Center.
Here's something different: organized by the Museum of Arts and Design in New York City, this exhibit explores the hazy boundaries between art, craft, and design, featuring more than sixty postmodern woodcraft works that include furniture, sculptures, paintings, and more. Through January 27 at the Mint Museum Uptown.