Best Bets October 2011
Your best bets for what to see and do this month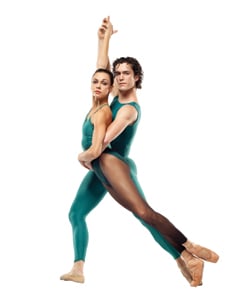 NC DANCE THEATRE: DIRECTOR'S CHOICE
William Forsythe's In the Middle, Somewhat Elevated is the highlight of the three ballets NCDT artistic director Jean-Pierre Bonnefoux chose for his company to perform during its season opening. It's a one-act powerhouse that premiered in Paris in 1987 and has since been performed all over the world. The second pick, Bolero, takes place on a hot summer afternoon in a Mexican village, and the final performance is a world premiere by choreographer Sasha Janes. Oct 13-15 at Knight Theater.
Denyce Graves—the Denyce Graves—comes to Charlotte for Opera Carolina's season premiere. The internationally famous mezzo-soprano, who made her debut at the Metropolitan Opera, is bringing her outsize voice to the Blumenthal stage for one of Verdi's masterpieces. The diva has also shared screen time with the Muppets, so you know she's got broad appeal. Oct 15, 20, and 23 at Belk Theater.
KNIGHTSOUNDS: BEARDEN 100: CELEBRATING THE MAN THROUGH MUSIC
The Charlotte Symphony does its part for the ongoing celebration that is the 100th birthday of Charlotte's most famous artist, Romare Bearden. This is a musical tribute to an artist known mainly for collage. Expect to hear music by Duke Ellington and Aaron Copland and to see Bearden's images of Harlem and Southern life. Oct 21 at Knight Theater.
For the first time in nearly twenty years, the original Flecktones have reunited for their new CD, Rocket Science, and the tour supporting it. Banjoist/composer/bandleader Béla Fleck is back with the original foursome, including percussionist "Futureman," a.k.a. Roy Wooten. The Grammy Award-winning Flecktones play a combo of folk, classical, jazz, bluegrass, and African music. Oct 23 at Knight Theater.
GOOD VS. EVIL: AN EVENING WITH ANTHONY BOURDAIN AND ERIC RIPERT
Celebrity Chef Anthony Bourdain has described his restaurant kitchens as "noisy, debauched, and overloaded with faux testosterone." It's an apt description of the man himself. He's the evil in GOOD vs. EVIL: An Evening with Anthony Bourdain and Eric Ripert. Bourdain has authored best-selling books, including Kitchen Confidential: Adventures in the Culinary Underbelly. He's also the peripatetic host of the Travel Channel's No Reservations. His foil for the evening is Eric Ripert, Le Bernadin chef, author, and guest judge on Bravo's Top Chef. Oct 26 at Belk Theater.
The group that first came together in 1939 at the Alabama Institute for the Negro Blind has had heaped on them—a Grammy Lifetime Achievement ward, for one. They've been on plenty of big stages in their day; Spirit Square's McGlohon Theatre is an intimate venue for their spectacular voices. Known primarily for gospel, the group has made its first foray into country with their new release, Take the High Road. Oct 8 at McGlohon Theatre.
LEARNING SOCIETY OF QUEENS: CONDOLEEZZA RICE
No matter what your opinion of the president she served as secretary of state, "Condi" Rice is an accomplished, impressive academic/diplomat/author. She rose from a childhood in segregated Birmingham to earn a Ph.D., serve as Stanford's provost, and be named to one of the highest posts in the land. She's also a classically trained pianist and a one-time guest star on 30 Rock, where she played Jack Donaghy's former love interest. She'll speak for thirty minutes and take questions for another half hour. Oct 25 at Belk Theater.
Sam Bush is a master of the banjo, guitar fiddle, and mandolin. The "Father of Newgrass" has been picking and playing since the 1970s with the likes of Lyle Lovett, Béla Fleck, and Doc Watson. He's a favorite on the festival circuit and has been dubbed the "King of Telluride" for his legendary performances there. The U.S. National Whitewater Center may not be quite as majestic a backdrop for him as Colorado, but it's as close as Charlotte's gonna get. Steve Earle's son, Justin Townes Earle, opens Oct 22 at U.S. National Whitewater Center.
THE CLASSIC INTERNATIONAL BLACK CINEMA SERIES: CONFLICT AND RESOLUATION (NOTHING BUT A MAN)
Charlotte hasn't traditionally been a big supporter of independent film, so the fact that the city has a cinema series (at the Gantt Center for African American Arts + Culture) focused on the black experience is a sign of progress. In Nothing but a Man (1964), a railroad worker marries a preacher's daughter (the legendary jazz singer Abbey Lincoln), only to discover the system is rigged against him. It's considered a landmark piece of filmmaking. Seeing the film also gives you a great reason to tour the collection at the Gantt. Oct 9 at the Harvey B. Gantt Center for African American Arts + Culture.
The Drunk, High and Unemployed Tour sounds like a show for our dreary economic times. The stars of the Canadian mockumentary TV series have taken their show on the road. Oct 15 at McGlohon Theatre.