Best Mother's Day Brunches
Treat your Mom to a feast around town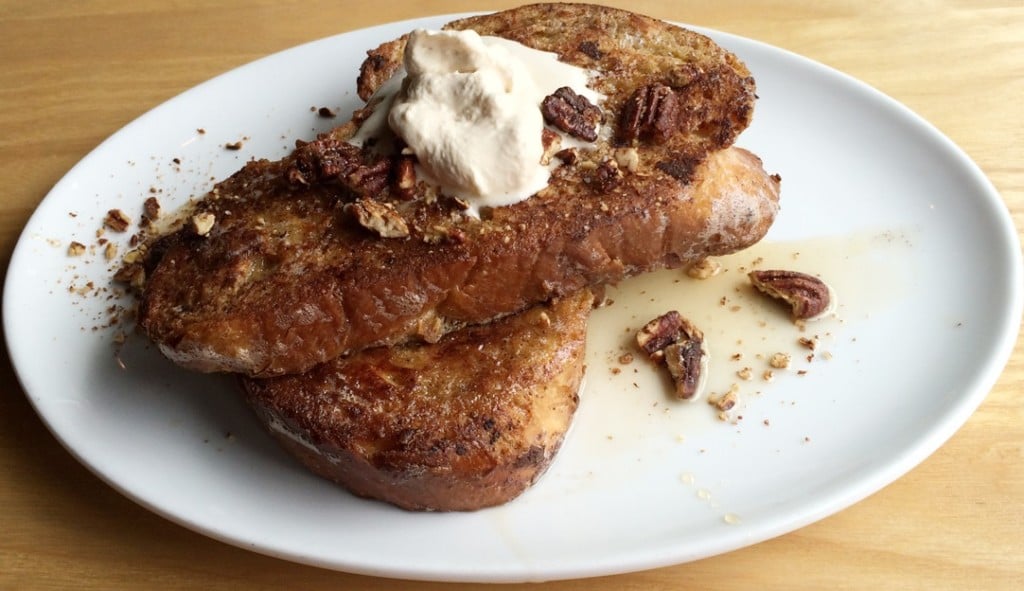 Every day should be a day to celebrate moms. Their love, devotion, and kindness deserve multiple days – not just one. But, on May 10, when we "officially" recognize the first woman in our lives, we can at least step up our game and bring her to one of the many Charlotte restaurants focusing on that special lady.
The Secret Chocolatier: The chocolate-focused storefront is offering two classes as Mother's Day gift ideas. The "Mommy & Me Cake Making" class is an opportunity for mothers and children to make a cake together. One class will be held on Friday, May 15 from 4-6 pm at The Secret Chocolatier's Cotswold location at 2935 Providence Road, Charlotte (28211).The other will take place on Saturday, May 16 from 2-4 pm at The Secret Chocolatier's Ballanytne location at 11318 N. Community House Road, Charlotte (28277).The cost is $190 for two people and includes two aprons, a set of cake-making essentials and the cake made in class. Class space is limited and registration is required either in person at The Secret Chocolatier or online here.
_______________________
Mama Ricotta's: The Italian eatery will celebrate Mother's Day on May 10 with a buffet from 1030am to 2pm. For $29.95 per person (Children 6-12 are $12 and children under age 6 eat free; tax and gratuity not included), diners can take part in a delicious array of food. A carving station featuring leg of lamb along with ham and turkey will be flanked by a mozzarella bar featuring house made fresh mozzarella, burrata, and smoked mozzarella. There will also be baked ziti, ravioli, chicken bianco, potato gnocchi, orzo salad, grilled vegetables, and more. Tons of dessert will also be on hand. Call 704-343-0148 for a reservation or visit the website.
_______________________
Block & Grinder: The eatery will be open for Mother's Day, May 10, from 10am to 3pm with dinner served from 5pm to 9pm. For brunch, diners can expect an array of goods including housemade cinnamon rolls, a sausage, egg, and cheese sandwich; a pulled pork sandwich; and a smoked salmon sandwich. There will also be an omelette special. Visit the website or call 704-364-2100 for a reservation.
_______________________
Rocksalt: The oyster bar will be featuring half price oysters on the half shell and house made Boo-Ya Bloody Marys and Prosecco floats with house made sherbet to celebrate mom's special day, May 10. Reservations are recommended. Call 704-503-9945 or visit the website.
_______________________
Carpe Diem: Carpe Diem will be open for Mother's Day, May 10, from 10 am – 3 pm. A prix fix menu of $30 (children under 12 are $13.50) per person including a first course (salad, soup, or fruit), an entree (including such choices as fried chicken, bananas foster French toast, shrimp and grits, and more), and a cupcake. It does not include tax or gratuity. Make your reservations here or call 704-377-7976.
_______________________
BLT Steak: For Mother's Day, BLT Steak Charlotte is offering its new brunch menu including shrimp and stoneground grits with preserved lemon and basil and the BLT Popover with ham, eggs, bacon, spinach and hollandaise. Also available is the new create-your-own Bloody Mary, Bellini and Mimosa specialty bar. While mom eats her fill she can tap her toes to the live jazz band performing on Sunday, May 10 from 11 am – 2 pm. As a delicious treat, all moms will depart with complimentary Petit Fours. For reservations or more information, please call 704-972-4380 or visit the website.
_______________________
Heirloom: Heirloom will be offering a 3-course brunch tasting menu featuring an Anson Mills Rice Waffle, and NC Crab hush puppies amongst other great North Carolina brunch specialties on May 10. The tasting menu will be priced $30-35 dependent upon choice of brunch cocktail. If mom is full of NC pride, this is the place to go. Visit the website or call 704-595-7710 for reservations.
_______________________
Blue Restaurant & Bar: On May 10, Blue will host a Mother's Day brunch featuring live jazz along with lots of food. For $39.95 per person ($14.95 for kids ages 6-12 and free for children age 5 and younger), guests can choose from Moroccan chicken salad, chicken tagine, seafood gumbo, Spanish frittata, crepes and omelets made to order, and much, much more. Call for reservations at 704-927-2583 or visit the website. The brunch will run from 1030 am – 230 pm.
_______________________
The Ballantyne Hotel: An elegant brunch is on the menu for Mother's Day at The Ballantyne Hotel from 11 am – 3pm. Enjoy a savory selection of seasonal entrées, seafood, salads, accompaniments and desserts, as well as live entertainment. Moms will receive a complimentary glass of champagne or mimosa. Cost is $75 per person, $32 for children, ages 5 – 12, and complimentary for children ages 4 and under (pricing does not include tax or 23% service charge). Additionally, the hotel will also be offering a Mother's Day Tea running May 6 through May 9, 1-5 pm. Enjoy a special menu of tea sandwiches and sweets with the option to add a Champagne Rosebud for $8 or Pink Lady Cocktail for $10. The cost is $36 for adults and $18 for children ages 5-12 (excluding tax & gratuity). Reservations are required for both events at 704-248-4100.