Best New(ish) Charlotte Records: 2019
Refresh your record collection—or digital downloads—with these local albums from the past two years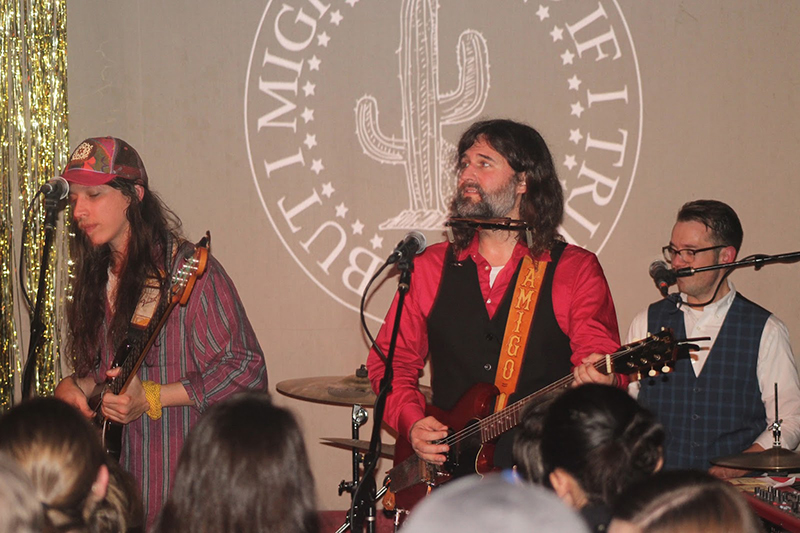 Hopesfall​
Arbiter
Charlotte-born Hopesfall was a post-hardcore darling in the early aughts. Typically, comeback records see heavy rock acts return as mid-tempo, "dad-rock" versions of their former selves. Hopesfall bucked this and offers one of its best. Billboard's U.S. Heatseekers Albums chart agreed: The album reached No. 1 on the list.
---
LUTE
West 1996 Pt. 2
When he signed to Dreamville a few years ago, hip-hop artist Lute had a major cosigner in J. Cole. And then came West 1996 Pt. 2. The LP is powerful no matter where you hear it, but in this city, it's an autobiographical statement from a voice often overlooked. In songs like gospel-tinged "Ford's Prayer," Lute expounds on past hardships with a vulnerability that permeates through the record. It's a seminal Charlotte document.
---
DJ Fannie Mae
Mood Ring
DJ Fannie Mae can be seen spinning records at major events across Charlotte, but her own tunes—in particular, on her recent EP Mood Ring—deserve your attention. With some hip-hop and soul elements in the mix, this collection of songs has a bounce reminiscent of the greater '90s R&B acts.

---
Dinner Rabbits
Vashuay​
There's an edge to Dinner Rabbits' brand of indie rock that recalls Montreal's The Unicorns: a bit psychedelic and experimental, but undeniably catchy. You could call the act a local supergroup; it consists of members of Hectorina and Bless These Sounds Under the City. This LP contains elements of both of those bands: eerie, a bit theatrical, and unpredictable.
---
Amigo
And Friends
The four-piece band released its sophomore album in 2018 to praise from fans who consistently fill up local venues to hear its undeniably fun rock 'n' roll beats. Tracks like "Bless Your Heart" and "The Big Idea" show off Amigo's quintessentially Southern sound with the occasional harmonica and lyrics meant for belting, whether in the shower or on the grassy dance floor of the U.S. National Whitewater Center.
---
Dirty Art Club
Basement Seance
Each track on Dirty Art Club's 2017 album feels like 100 songs wrapped into one. That's largely because each one is—the local psychedelic act samples old, obscure records and splices the beats together to create one trance-like song. Clocking in at 23 tracks, Basement Seance is impressive not only in length but also in its ability to intertwine genres and remain approachable for all listeners.
---
LeAnna Eden & the Garden Of
LeAnna Eden & the Garden Of
Since she moved to Charlotte in 2013, LeAnna Eden's music has become a form of activism, from her 2016 single "A Protest Song" to the creation of the free BLA/ALT Festival, which highlights alternative music from artists of color. In her band's self-titled EP LeAnna Eden & the Garden Of, the musicians fine-tune their neo-punk sound with the help of Eden's graceful yet dominant vocals.
---
Greg Cox and Emily Sage
The Other Side
The vocal powerhouse of Greg Cox and Emily Sage produced just one single, and its snappy keyboard beats by Cox and ethereal supporting vocals by Sage are enough to earn a spot on this list. But both local musicians also released solo albums recently. Cox's gospel R&B album E T C . is uplifting and notably refined for a freshman effort. Sage's Endless is at once peaceful and powerful.