Best of the Best: Charlotte Kids + Family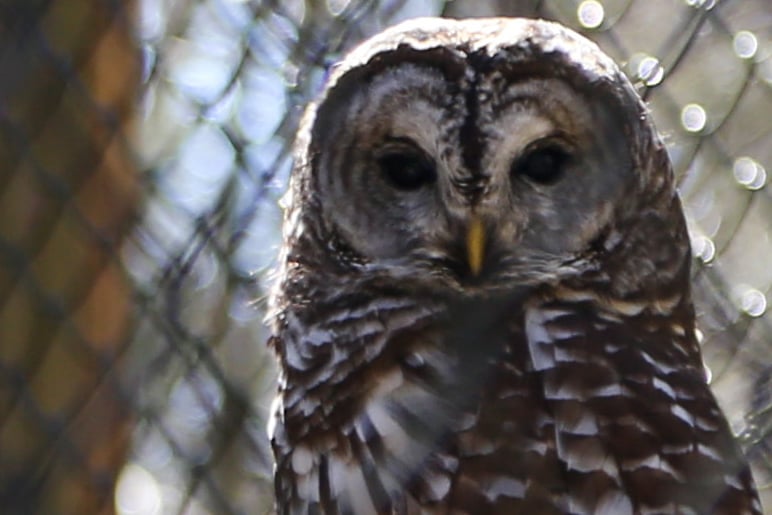 > Place to Discover Animals
Carolina Raptor Center
At the front entrance, kids spread their arms to compare their reaches with those of the exotic and native birds at the Carolina Raptor Center. The wooden wingspan station is only the first experience to spark visitors' imaginations. The center has birds from around the globe, with explanatory bio cards under each one, and on weekends and group tours, on-site experts answer every question the children have about the creatures. And yes, that includes bathroom habits. 6000 Sample Rd., Huntersville, 704-875-6521.
---
> Place to Get Your Kid Focused
LearningRx
If you saw the word "green" written on a piece of paper in red ink, and you were asked to name the color of the ink and not the word, could you do it? Would you say red? That's just one drill instructors at LearningRx, a new facility that opened near Concord in March 2014, use to teach kids' brains to focus. Others include counting while tapping a table or arranging shapes based on memory. It's all part of LearningRx's belief that our brains need workouts just as much as our muscles do, and that, in a world full of distractions, concentration is the key to success later in life. 10030 Edison Square Dr. NW, Concord, 704-499-8888.
---
> Dog Birthday Party
The Dog Bar
Grab some friends for you and your pet, head through the dog-secure double gate, and let the fun begin. Order a beer like you would at any other bar, and sit at one of the high-rise seats on the patio while your pup makes friends. No need to worry about accidents, either—the turf surface has its own hose for cleaning up smelly messes. Party on. 3307 N. Davidson St., 704-370-3595.
---
> Place to Detox a Kid
Reedy Creek Nature Center and Preserve
Ever notice that most playgrounds are populated with the same plastic equipment in the same primary colors? The Reedy Creek Nature Preserve offers 737 acres of unscripted exploration, including 10 miles of trails winding through fields and forests. The trail to the Robinson Rock House ends at an 18th-century ruin and includes a fallen Osage tree that's a horizontal jungle gym. The playground in front of the nature center has tree houses and a woodland xylophone. 2900 Rocky River Rd., 704-432-6460.
---
> Day Trip with Kids
North Carolina Transportation Museum
He comes every fall, his smiling face leading the way. Thomas the Tank Engine is the most famous thing on tracks this side of the Polar Express. Now seems like a good time to mention that the Polar Express comes through here, too, in late November and December, carrying hot chocolate and cookies and promising to take kids to the "North Pole." There's plenty more to make kids scream "All aboard!" throughout the year at the transportation museum, a one-of-a-kind facility about an hour north of Charlotte with dozens of rail cars and a 37-stall roundhouse that includes 25 locomotives, passenger cars, and rail equipment. 411 S. Salisbury Ave., Spencer, 704-636-2889.
---
> Place to Introduce Kids to Classical Music
The Charlotte Symphony's Summer Pops series
Few things bring people together like the chance to sit under the stars on a warm summer night, listening to the swell of violins. Here, you'll find young and old, black and white, hip and decidedly un-hip—all sprawled on blankets, sharing picnic food in the dark. The littlest ones hop and twirl to the music. They are too young to be self-conscious, and too wise to sit quietly in the face of such beauty. 4400 Sharon Rd., behind SouthPark Mall.
---
> Thing You Used to Do That Your Kid Should Do
Story time at the library
Because we all should sit around on carpet and hear words read to us when we're young. Charlotte-Mecklenburg Library System, multiple branches.
---
> Kids' Theater
Children's Theatre of Charlotte
The prolific Children's Theatre of Charlotte has 16 shows this season, proving that quality work can come in large quantities. During Christmastime, in particular, the group produces Charlotte's must-see productions. 300 E. 7th St., 704-973-2828.
---
> Pet Store
Four Dogs Pet Supplies
At Four Dogs, the owners are so knowledgeable about what your pup needs, you'd think they speak ruff. Dry doggy skin? Using dried anchovies or salmon skins as a treat can help. What's the difference between these dog foods? Prepare to stay awhile. But you'll leave a much better pet owner. 2630 N. Davidson St., 980-298-6046.
---
> YMCA for Kids Anywhere
Harris YMCA
This year, one of the largest YMCAs in North America gets bigger. The Harris YMCA on Quail Hollow Road is building the Cato Education Center, with 10,000 square feet of heated space and a total footprint of 22,000 square feet. The $3.5 million facility will have 10 classrooms, including one that's a teaching kitchen, and a pavilion with an open-air gymnasium and stage. One use for the building is summer day camp, which serves about 800 children each week. 5900 Quail Hollow Rd., 704-716-6800.
---
> Place to Feed the Kids a Burger
Park Road Soda Shoppe
Remember the place your parents told you about, the place they would go when they were kids? They always made it seem like a fanciful tribute to bygone days. The burgers were real burgers. They hand-dipped the ice cream for milkshakes right in front of you. We found the place they were talking about. Park Road Soda Shoppe in Park Road Shopping Center has the "God is Great" children's blessing posted beside the cash register and a bulletin board full of faded pictures of now-grown-up kids sipping from straws. This may be the place a whole new generation tells its children about 30 years from now. 4121 Park Rd., 704-525-8498.
---
> Place to Let Your Kid Wander and Sample Food
7th Street Public Market
The fresh-from-the-orchard apples are in baskets on the floor. The cookies and cupcakes and cake pops and bon-bons (and cronuts, if you're into that sort of thing) are in glass cases sometimes dotted with tiny handprints. Cheese? Cheddar, manchego, local goat's milk, and 57 more are all displayed at the perfect height for a curious six-year-old to inspect. Samples abound. A train—a train, people!—runs right outside the giant windows. The children's theater and library are in shouting distance. First and Fourth Ward families know the allure of 7th Street Public Market. Now you do, too. 224 E. Seventh St.