Best of the Best: Charlotte Personalities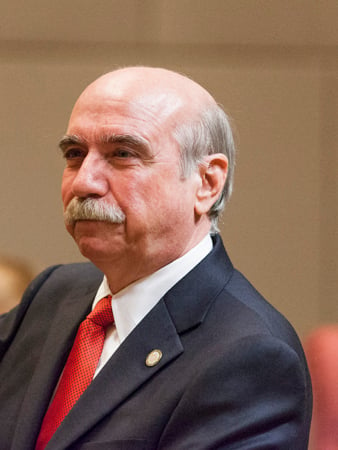 > Sports Hero
Thomas Davis, linebacker, Carolina Panthers
The NFL gave him its "Man of the Year" award. Charlotte gave him the key to the city. Davis gave us a reason to believe in professional athletes. On the field, Davis zips across the turf, pummeling ball carriers, ending plays. But it's his character, a word often lazily thrown around with athletes, that makes him a hero. Here's a guy who, as a poor boy in rural Georgia, had to heat water on the stove in order to take a bath. Here's a guy who tore his ACL—the same ACL—three times, and came back after each injury, becoming the first NFL player to do so. In his emotional acceptance speech for the Man of the Year award, Davis said, "So often in my career, I've been the guy that's come up just short." Here is a man who has triumphed, finally.
---
> Comic Book Creator
Jason Latour
Creating comics is the kind of career you start working toward as a kid. Latour is a one-time West Mecklenburg High School student who as a kid would thumb through issues at Heroes Aren't Hard to Find comic shop. Now, he has scripted Wolverine's recent adventures, drawn the hit Southern Bastards, and co-created the wildly popular new character Spider-Gwen. You have to wonder if he has any super-powers himself.
---
> 'Stache in Town
Mayor Dan Clodfelter
Just look at this thing. It's perfect.
---
> Business Rebound
Michael Jordan
Jordan, the basketball legend, became Jordan, the noted businessman, this year. The Hornets owner was named the Charlotte Business Journal's Business Person of the Year. While accepting the award, Jordan choked up when talking about how far he and the franchise have come financially in the past decade. Forbes says Jordan is a billionaire and placed the value of the Hornets at $725 million. He reportedly paid $175 million when he bought the team in 2010. In the same timeframe, season ticket sales grew from 6,000 to 10,000. Much of this was made possible because Jordan made the slam-dunk decision to change the team from the Bobcats to the Hornets.
---
> Enthusiastic Weather Forecaster
Brad Panovich
One day in late February, a storm approached Charlotte. We were, as we often are, on the line between snow and rain. WCNC meteorologist Brad Panovich went into overdrive. He broadcast a nine-minute YouTube update from his home, sent out dozens of tweets to his nearly 33,000 followers, and then went to the studio. He saw models that predicted the snow line would move farther to the south, and he aired a graphic that showed potential snowfall of between seven and 10 inches. Of course, you know what happened next. The forecast turned, the line moved north, and after a flaky evening, rain moved in and ruined things. We got less than two inches. Panovich apologized. He answered messages from angry snow-lovers, and he made no excuses. He explained the science behind what happened, and then he tweeted, "That wasn't rain last night to the South, it was Meteorologist Tears." And people responded: Don't worry, Brad. You're still our guy.
---
> Gracefulness
Patricia McBride, associate artistic director, Charlotte Ballet
If George Balanchine had not created dances for her, if Mikhail Baryshnikov had not danced beside her, and if the Kennedy Center had not chosen to honor her last year, Patricia McBride would still win this contest. She's a renowned ballerina who grew into the role of master teacher and mentor for countless young dancers; standing between Sting and Al Green at the Kennedy Center, she looked completely at ease. That's grace.