Beverages
10 top coffee, tea, and fresh-squeezed-juice spots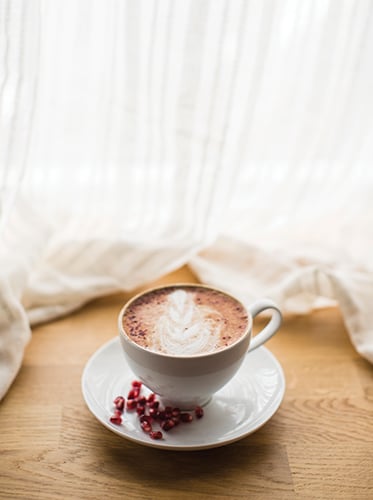 Smelly Cat Coffee
This popular coffeehouse in NoDa roasts a variety of beans in-house Monday through Wednesday and offers organic, loose-leaf tea (which you can blend to your liking) from Milwaukee-based Rishi. 514 E. 36th St., 704-374-9656.
The Daily Press
Working with several roasters, from Raleigh's Torch Coffee Roasters to Mountain Air Roasting in Asheville, this cozy shop serves the good stuff inside The Evening Muse. 3227 N. Davidson St., 704-376-3737
Central Coffee Co.
This small coffee shop between Elizabeth and Plaza Midwood brews coffee roasted by Joe Van Gogh in Hillsborough, North Carolina, and serves cold brew on tap. 719 Louise Ave., 704-335-7288
Ozpresso
Proudly flying the Australian flag, this NoDa newcomer serves brews from Jittery Joe's in Athens, Georgia, plus Aussie specialties like iced coffee made with espresso, milk, ice cream, whipped cream, and cocoa powder. 3123 N. Davidson St., 980-237-0983.
Julia's Café & Books
This bookshop and coffeehouse in the Habitat for Humanity ReStore serves local roaster Magnolia Coffee Company coffee plus hot- or cold-brewed teas and donates all of its proceeds to Habitat for Humanity. 1133 N. Wendover Rd., 704-295-4585.
Common Market
A deli, coffee shop, and bar with a lot of personality, Common Market serves locally roasted coffee by Magnolia Coffee Company and Pure Intentions. It's also the place to go to meet interesting people—and buy a Jesus keychain. 2007 Commonwealth Ave., 704-334-6209; 1515 S. Tryon St., 704-332-7783.
Luna's Living Kitchen
Freshly squeezed juices, such as the Power Cleanser, which blends carrots, cucumbers, beets, and celery, make Luna's healthy beverage approach, well, refreshing. 2102 South Blvd., 704-333-0008.
Okra
This yoga-tea-massage studio serves specialty Tea Rex blends such as oolong and calming blends of ayurvedic tea, plus the standard black and green varieties. It also has roasts by Pure Intentions coffee, which is based in Plaza Midwood. 1912 Commonwealth Ave., 704-266-1443.
Mugs Coffee
With a packed calendar of board game groups, book clubs, and open-mic nights, this art-focused shop is as much living room as it is coffeehouse. Traditional drinks include French press, hot cocoa, and teas, but the full range of espresso drinks is available, too. 5126 Park Rd., Ste. 1, 704-733-9014.
Earl's Grocery
Rich aromas from the espresso bar waft through the air as you peruse this Elizabeth specialty store. Stop by for a cappuccino or a fresh-squeezed juice and leave with a block of cheese, a bottle of wine, chocolate, a sandwich, or all of the above. 1609 Elizabeth Ave., 704-333-2757.