BFD of the Month: August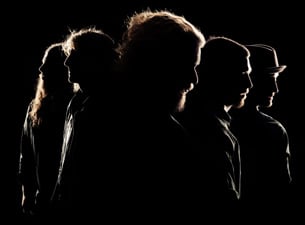 Everyone's short on time, and most of us are short on cash these days. If you treat yourself to just one cultural outing this month, let it be our BFD.
They once had a set that lasted four hours. (It was at Bonnaroo in 2008 and included 35 songs that ranged from original material to covers by artists as diverse as Kool and the Gang and Motley Crue. Oh, and there was an appearance by Zach Galifianakis.)
It's not every psychedelic jam band that can lay claim to having shared the stage with the Boston Pops, but these guys can. They've also been on Late Night with David Letterman, Austin City Limits, Saturday Night Live and a bunch of other cool shows.
But, their fans love them mainly for their live shows, where anything can happen. (See second paragraph reference to a legendary four-hour set.)
My Morning Jacket's Aug 21 show at Time Warner Cable Uptown Amphitheatre is our BFD of the month. Neko Case opens, which makes it an even bigger FD. Travis Wheat, a local fan of both acts, said, "Between My Morning Jacket and Neko Case, there should be a lot of reverb. And, I mean that as a good thing." Tickets, showtime.