BFD of the Month: Charlotte Jewish Film Festival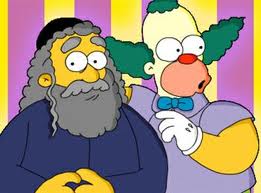 Everyone's short on time and cash these days. If you have just one cultural outing this month, let it be our BFD.
This month's BFD isn't a one-time event. There are eleven feature screenings scheduled for the 8th Annual Charlotte Jewish Film Festival. Dramas, documentaries, and comedies are part of the mix; Jewish life is the common thread through all the films.
The mission of the festival is both simple and profound: "To illuminate the Jewish experience through film — including history, language, people, and the land of Israel and welcome all who strive for a better understanding of themselves and others."
That's a lot to ask of a film festival, but the Charlotte Jewish Film Festival delivers year after year. A few of our favorites for your consideration:
David: The Movie. Feb 28 at 7 p.m. One boy, two faiths. An innocent act of good faith leads eleven-year old David, the son of a Brooklyn Imam, to befriend a group of Jewish boys and in the process break down interfaith barriers. This film won a special ecumenical prize at the 2011 Montreal World Film Festival. An interfaith panel discussion will follow.
Eichmann's End: Love, Betrayal and Death. Feb 29 at 7 p.m. Innocent attraction between two teenagers leads to the capture of a hated war criminal in a mesmerizing tale of love, betrayal, and death. The film combines historical reenactments with rare footage and interviews.
Jews in Toons: An Animated Evening of Entertainment. March 11 at 7 p.m. Mike Reiss, longtime writer/producer of The Simpsons, presents "The Simpsons and Other Jewish Families," a raucous evening featuring rare clips and inside stories from one of the longest running shows in TV history. Reiss's appearance last year at the San Francisco Jewish Film Festival was sold out.