Billy Joel Returning to Charlotte in December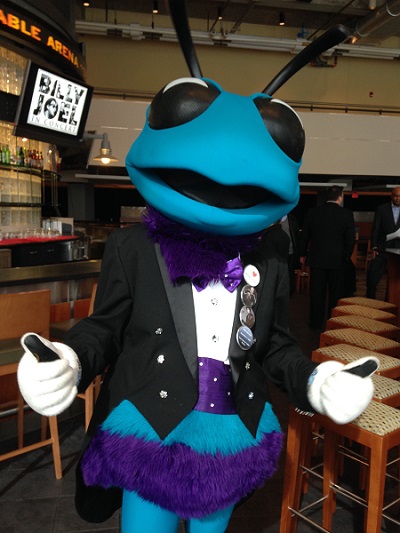 In Time Warner Cable Arena's FrontCourt restaurant, officials confirmed an upcoming visit by musician Billy Joel today. "We're proud to announce an entertainer who's no 'Stranger' to Charlotte," said Fred A. Whitfield, Hornets Sports & Entertainment president and COO.
The conference was hosted by Whitfield and Wilson Howard, Live Nation's regional president. Joel is set for Saturday, Dec. 5. The pianist is one of the best-selling musicians of all time, with six Grammy wins and 23 nominations. His last Charlotte appearance was with fellow piano rocker Elton John in 2009, which sold out in the same venue.
"This will be Billy's only concert in the Carolinas," Whitfield said. "And what makes this really special is that he's only announced 14 dates. So for us here in Charlotte, to land one of those 14 dates, it's really a big deal for us."
The season for the venue also has Chris Brown, Fleetwood Mac, Barry Manilow, and Taylor Swift slated to perform. A press conference for a concert is not a common move for the arena. The last one was in 2010, announcing Paul McCartney's date at the arena. Guesses for Thursday's announcement included AC/DC, U2, The Who, and Coldplay. At today's conference, Howard took the opportunity to reminisce about the arena's success as an entertainment venue.
"I was here the day before the opening, we were still waiting on the certificate of occupancy before the Rolling Stones played the next day," Howard said. "We've come a long way since then. It's a great entertainment market here, and this building is at the forefront."
Tickets for the concert will be available for purchase on Feb. 6 here. No prices have been confirmed. Joel will also be performing at the Bonnaroo Music and Arts Festival, in Manchester, Tenn., June 11-15.