Birdsong Brewing's "Turtles on Pterodactyls," will be released Nov. 13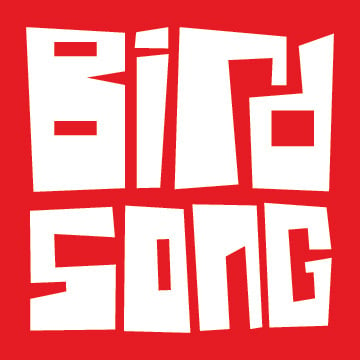 With all apologies to the wonderful Jalapeno Pale Ale, MexiCali Stout is my favorite beer from Birdsong Brewing. It's a great beer to drink in the winter, as the fresh serrano chiles along with cinnamon locally obtained from Savory Spice Shop gives this stout some nice warmth.
So when I heard over the summer from the Birdsong folks that they were kicking the idea around of bottling MexiCali, I couldn't wait.
What resulted from those conversations is Birdsong's third bottle in the brewery's Take Flight series, "Turtles on Pterodactyls," which will be released next Thursday, November 13, in the taproom.
Described on the label as "stout aged in bourbon barrels," this beer has a great complexity to it. Birdsong head brewer Conor Robinson first took a batch of 2013 MexiCali Stout and aged it in bourbon barrels for 11 months. Cocoa nibs and cinnamon were then added, and it all was blended with this year's version of MexiCali Stout.
So, yeah, this beer sounds incredible.
Turtles on Pterodactyls keeps in theme with Birdsong's other two bottles in the Take Flight series, Squirrels on Geese and Puppies on Penguins. Just like the other two, there's an adventurous story on the label about this beer:
One day, friendly dino turtles were caught in a volcanic eruption – a dangerous time to be slow and steady. Fortunately, the vigilant Pterodactyl Rescue Squad noticed just in time! The dactyls swooped down with a thunderous "CAW!" and hitched the turtles to their rescue vests. Hot lava covered the earth but the turtle dudes were safe and sound. Want to be a pterodactyl? Harness their brave and gentle spirits by sharing this beer with a dinosaur loving friend. Cowabunga!
They say being a beer writer is cool, but it's got nothing on being a beer label writer.
I'll have more information on next Thursday's Turtles on Pterodactyls release party in a few days.
Also, in case you missed it during a jam-packed weekend of Charlotte craft beer, MexiCali Stout is now available in Birdsong's taproom and should start rolling out to local accounts soon. And this Thursday (Nov. 6) at the Pizza Peel Cotswold at 6 p.m., Birdsong is tapping a special cask of MexiCali Stout that has extra cacao nibs and scotch bonnet peppers, for double the taste.