Black is the New Color of Summer
Local marketing company launches fashion campaign highlighting Charlotte creatives in their best black ensembles.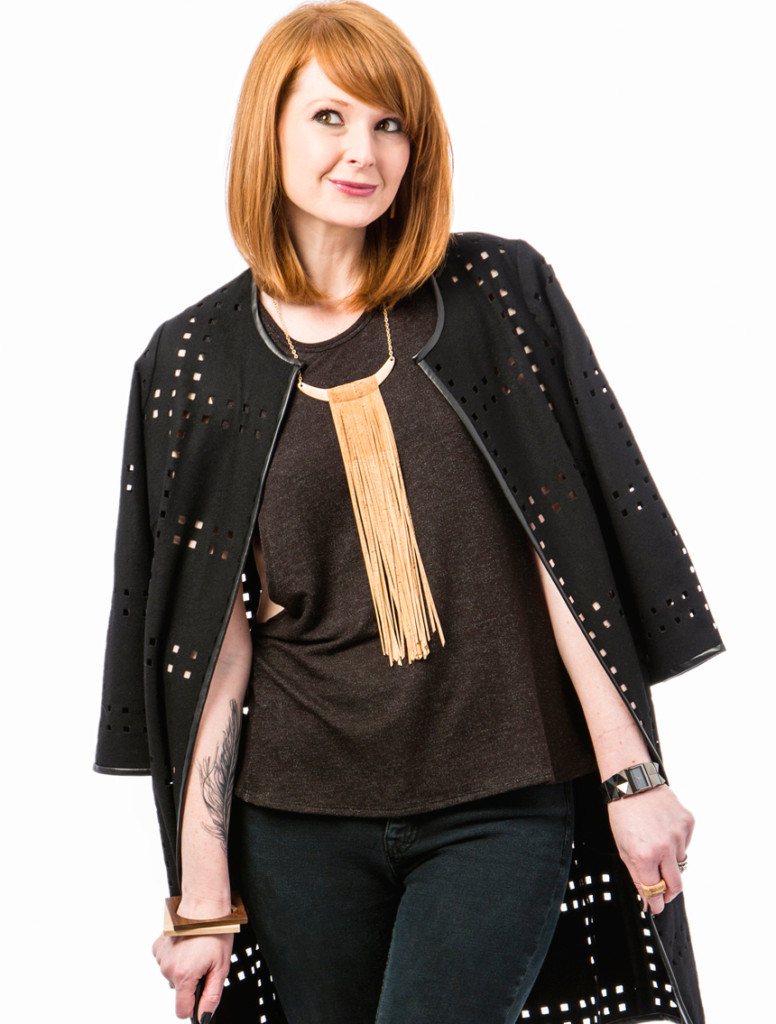 With the Queen's Cup Steeplechase last weekend and the Wells Fargo Championship this week, vibrant-colored clothes and summer patterns have been in full effect. Lilly Pulitzer, check. Vineyard Vines, check. Gingham and seersucker, double check. But what if pink isn't your signature color?
Black Wednesday Social Co., a local boutique marketing company founded by Corri Smith, launches a fashion campaign today that will exclusively feature the color black and show how it can be an appropriate fashion choice in any season and for any occasion.
The campaign, a 13-week series titled "13 Shades of Black," features local fashion designers, stylists, and artists wearing all black outfits they styled themselves that reflect their personal style regardless of month and temperature.
"If you've met me, you know I wear black every day," says Smith, via email. "For the 13 Shades of Black series, I was personally intrigued to see how those selected would style themselves."
Local fashion photographer Katherine Kirchner took the photos for the campaign. Over the next 13 weeks, on Wednesday, each of the selected "fashion influencers" will be revealed over the Black Wednesday Social Co. social media pages and the company's blog.
Don't be afraid to break fashion rules when it comes to wearing black as the months get warmer. Let stylish Charlotteans Caleb Clark of Enemy to Fashion, Kristen Shearon of HavokDesigns, and today's featured influencer, Holly Burgess of Beautiful Idiot Clothing give you inspiration.