Blackthorne Restaurant & Bar
A Ballantyne eatery with a flair for stylish, high end food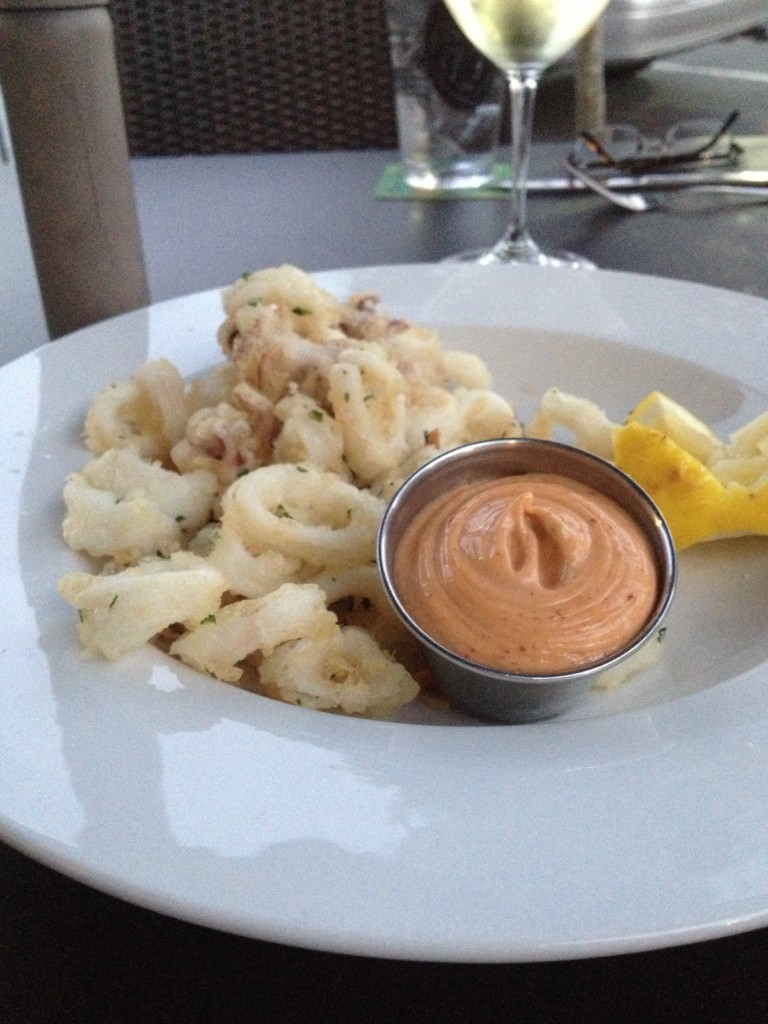 Recently, I had the opportunity to have dinner at Blackthorne restaurant — an eatery in Ballantyne that I'd not yet had the pleasure of trying. What followed was a feast for the senses, and a new exercise in the elasticity of waistbands.
Going with my mother, who happened to be visiting, I was able to try several eats. For an appetizer, we split the calamari, served tempura fried and with a side of chipotle aioli. The tempura was perfect and the calamari was cooked EXACTLY the way it should be, leaving the squid tender and not at all chewy. I only wish there'd been a bit more tempura on the pieces, as sometimes seeing that many tentacles freaks me out.
For dinner, my mother opted for the Shrimp and Grits and I opted for the Duck Two Ways. The shrimp was superb, with no shortage of andouille or a smoky flavor that permeated the whole dish. Plus, it seemed to be just the right amount for dinner. For the duck, which I seldom eat, I was a little iffy about the rareness of the meat — which proved to be very rich. However, the heaviness of the duck was cut nicely with the arugula salad and spaetzel arranged underneath.
Obviously, we had to get dessert. I talked my mother into getting the Chocolate Guinness Ganache while I tried the Praline Cheesecake. The cheesecake was surprisingly light, and the neat crumb piles of toffee and salted carmel on the edges of the plate added a perfect crunch to the rich and creamy dessert. Definitely a little heavy for a patio dinner, but no less delicious. My mother's dessert, on the other hand … think of a chocolate mousse with all of the air taken out of it and add a rich whipped Guiness/Bailey's like cream on top. Oh.My.God. Needless to say, I personally polished off both desserts.
Blackthorne is a great spot for a stylish dinner inside or on their patio, although the view of the parking lot is a bit of a bummer. However, the rooftop — complete with large television screens and a bar — was a popular spot for the younger, more energetic crowd to watch the college football games going on that evening. In my opinion, the traffic on 485 is well worth a trip to Ballantyne for a meal at this hotspot.