Blogger for a Day: Meet Donna Scott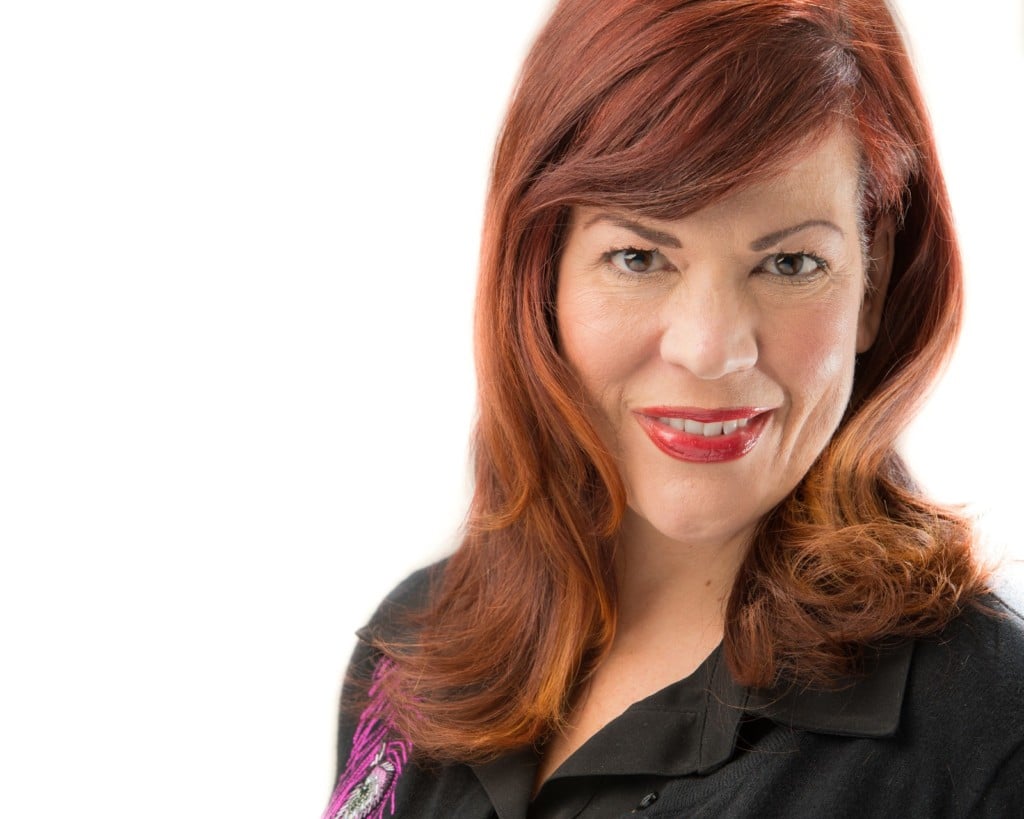 Award-winning actor and producer Donna Scott has been one of Charlotte's theater mainstays for more than a decade. She's worked with the best in this city and put together some of the most memorable performances in recent memory.
Her next performance is in the upcoming Tonya Bludsworth production of Least LIkely Friends beginning July 12 at Theatre Charlotte. Although thick into a heavy rehearsal cycle, she's agreed to take over the Revue blog today and discuss making it in Charlotte.
But first let's get to know her.
How did you first get into the Charlotte theater scene?
I got involved in the theatre in Charlotte after a very 'happy accident.' My husband was on a project required us to move to Germany and live for six months. After some lengthy discussion, we decided we could swing this financially; I left my job as an account exec and we made preparations to go. Two days before we were supposed to leave, the company changed it's mind. After we got over the initial shock, my husband looked at me and said 'Why don't you go do some of that stuff you've been talking about"–which was primarily acting. It is still the best gift anyone has ever given me.
What/Who inspired you to go into this line of work?
I was completely in awe of my incredibly talented high school acting teacher, Jim Thigpen, who was teaching at Spring Valley High School in Columbia, SC in the 1980s. He included everyone in theatre and it wasn't unusual for him to corner a football player or some other student that had possibly never given drama a second thought in the hallway and get them to audition for him. He was doing plays that were new and could've been considered risky for high school students — Christopher Durang's Sister Mary Ignatious for example. When I think back on that now it blows me away. He used to often tell us of his dream to open a comfortable 'armchair theatre' where you could see a show and have a beer, and he later opened Trustus Theatre which became very successful in Columbia.
How hard is it to get something made in this town? What are some of the common road blocks you see?
The most common roadblock is the lack of and cost of space, but we have a lot of innovative artists in Charlotte right now that are doing creative work in unique and non-traditional spaces as collaborative partnerships. I continue to be a huge fan of Stephen Seay Productions and the stuff he's doing at Petra's and UpStage; I love what Michael Ford has done with UpStage — formerly Wine Up — offering it to different performing groups in a fun cabaret style room. The collaboration of Chickspeare and Noda Brewing is perfectly fantastic. It's is great to see these marriages between art and business successfully created within our community. It's a win-win for both sides and I'd love to see more of it.
What would you say to someone who wants to break into your line of work? Any advice?
If you want to be an actor, take a class. CPCC offers some great and relatively inexpensive ones with some of our best talent and teachers in town. And then go get your feet wet and audition– that part of the job never gets easier unfortunately. But the more you go and audition, the more it just starts to feel like just a part of the job … which it is. As an actor go see theatre. Be a fan–reach out and make connections within the community: other actors, directors, producers, etc.
If you want to produce and produce successfully you have to take off the artist hat and put on the business hat and think creatively about reaching your audience–this isn't an easy transition for some artists and I get it. Relationships and connections within the community are key and can help you fill in the gaps where you may not have expertise. And, if you know the big fantastic secret of theatre: that it can provide a non-threating opening to discussion of THE toughest topics–you understand the importance of 'seeking' the audience and the big picture of how theatre can positively affect the community. My job as a producer is to figure out not just the partners, the mechanics and technical bits of how to put the play on it's feet but also how to find and attract the audience. Good live theatre is an active energy exchange between the audience and the actors—if there is no audience, it is just another rehearsal.
Any local actors/writers to whom people should be paying more attention?
Yes. I love to go to the Just Do It Performance and Reading Series Vito Abate produces at Theatre Charlotte to discover new people or many times, actors in town that are writing of which I was unaware this is very exciting to me! Glynnis O' Donoghue is one these people…she's an incredibly talented actor with a quick wit and wry funny bone; her writing is just hilarious to me and I can't wait to see more of it. I am also looking forward to more short films and work from Drea Cunningham who recently put on the 'Yes And…' Fest at Snug Harbor.
You've said before you see a lack of good parts for women. Are you seeing an improvement in this now? How important is it to nurture young talented female writers and actors?
The improvement or lack thereof in terms of parts for women and people of color in Charlotte seems to vary with the season and some seasons are definitely better than others. It seems that this next upcoming theatre season may have more to offer, which is encouraging. Truthfully, I don't just look at acting roles for women, but I also look at the playwrights chosen and local directors hired for the pieces as well as the play itself to get an overall picture.
It's incredibly important to nurture and encourage specifically women in the fields of writing and directing–women's statistics to the whole are nothing short of upsetting. I will continue to be the creative pusher that encourages women and actually anyone that shares with me that they have the urge to write and want to produce to create their own projects and I will also continue to provide these opportunities within my own productions. There's nothing sweeter than realizing you can gather a group of people and create something that resonates with others out of the dust. It's awesome, and I feel so incredibly lucky anytime I get to be a part of the magic, regardless of where I land in the mix.