BOB Awards Party, Charlotte Beer Festival, Brew Me Beerfest and More, May 28 to May 31
With a four-day week for many of us, this week flew by. Cheers to another weekend with these social events.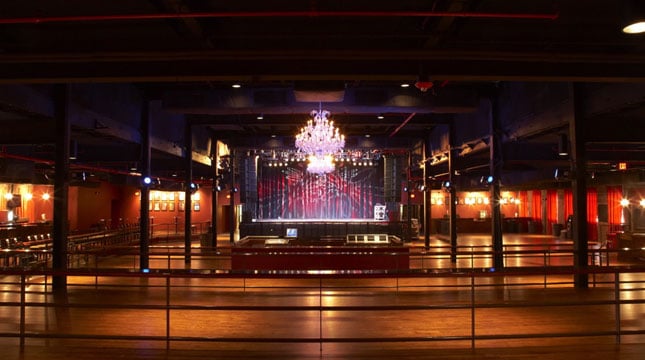 Aren't four-day workweeks just so much better than five-day ones? We think so, too. While this weekend might feel a bit short after the holiday last week, here are some events to make you feel right at home, Charlotte. See y'all out there.
P.S. Come join us at our annual BOB Awards party Friday night! More information is below. You don't want to miss it!
Thursday, May 28
Pink to Drink
Throw on your best pop-of-pink outfit and come out to either Olde Mecklenburg Brewery or Sugar Creek Brewery from 6 p.m. until 9 p.m. for an evening of live music, local beer, appetizers and, of course, pink. Tickets are $25, and the ticket helps fund 24 Hours of Booty, a nonprofit that supports cancer patients. Olde Mecklenburg is at 4150 Yancey Road and Sugar Creek is at 215 Southside Drive. Buy your tickets here.
Superhero Run
Whether it be Catwoman, Batman or the Hulk, Halloween could come early for you! Put on your best superhero garb and come for a super run – literally. Run For Your Life and Triple C Brewing Co. are hosting this superhero run to benefit a local boy, whose family needs help with medical expenses. The run is at 6:30 p.m., and the drinking can start before or after – or both. Triple C is at 2900 Griffith St.
Friday, May 29
BOB Awards Party
If you want to spend an entire evening along with the "Best of the Best" in Charlotte, well, tonight's your night. Red Ventures and Charlotte Magazine along with 107.9's Ramona Holloway host this evening to celebrate the best in Charlotte. The red-carpet affair will also feature samplings from some of the award-winning restaurants, including Duckworth's, Fahrenheit and Amelie's. Dress to impress from 7 p.m. until 10 p.m. at The Fillmore, 1000 NC Music Factory Blvd. Tickets are $18, and you can buy them here.
Champagne and Strawberries Post-Memorial Day White Party
CurviQueen presents this evening for the full-figured ladies of Charlotte and their admirers. It's an all-white party, so come dressed in your best. Doors open at 9 p.m., and there's free admission before 10 p.m. After 10 p.m., tickets are $10. The lady-loving event is at Taste Café and Lounge, 2415 W. Morehead St. RSVP here.
Foam Party
Come get clean by getting dirty at this foam party. There will be $2 beers and $ sex in the foam drink specials tonight. Doors open at 9 p.m., and there's free admission before 11 p.m. with an RSVP. The foam comes out at BAR Charlotte, 300 N. College St. RSVP here.
Mermaid Swimwear Fashion Show
Ariel, is that you? Suite hosts this mermaid-model fashion show tonight that also features $2 glasses of wine for women all night. Doors open at 9:30 p.m., and the show begins at 11 p.m. at 210 E. Trade St. The event is free, but you can RSVP here.
Saturday, May 30
Bends, Brunch and Bubbly
This yoga-themed brunch party also features a bottomless mimosa bar and a guest panel of prominent female Charlotteans, including Fox Entertainment anchor Amanda O'Hara and Emmy-winning journalist Nina Burch. The boozy yoga brunch is from 10 a.m. until 1 p.m. at Pure Body Fitness, 2102 South Blvd. Tickets are $25, and you can buy them here.
Charlotte Beer Festival
More than 75 beers will be on tap today at the third-of-its-kind Charlotte Beer Festival. And what beer festival would be complete without live music? The Earl Ray Band will be on hand supplying the jams. The festival is at the EpiCentre, 210 E. Trade St. from 2 p.m. until 7 p.m. Tickets are $20, and you can buy them here.
Saluting our Veterans Craft Beer and Barbecue Festival
If you didn't get enough saluting in during Memorial Day weekend, here's your chance. Join Simply Southern Events and the American Legion in Huntersville to help fund the new veterans' memorial. A $20 ticket buys you entrance to the festival that will also feature live music, vendors and craft beer from D9 Brewery, Bayne Brewing and Olde Mecklenburg Brewery. Salute your veterans at 107 N. Main St. in Huntersville from 11 a.m. until 3 p.m. Buy your ticket here.
Soul Food Festival
We won't say it's just like momma cooked it, but we'll let you be the judge. Celebrating all that's good down South, we can't help but wonder where else you'd ever find a "Best Sweet Potato Pie" contest. There are also competitions for best greens, best macaroni and cheese and best fried chicken. The festival also features a whole day of live music and entertainment from a variety of performers. The cookin' gets goin' at the Route 29 Pavilion, 5650 Sandusky Blvd. in Concord. Gates open at 2 p.m. General admission tickets are $35. Buy them here.
Sunday, May 31
Beer Me Brewfest – New date!
In celebration of National Beer Day (isn't that every day?), come sample some of Charlotte's best liquid gold. Aside from the abundance of beers to try, there will be food trucks, live music and corn hole. General admission is from 1:30 p.m. until 5:30 p.m. with VIP admission beginning an hour earlier. The beer flows at All American Pub, 200 E. Bland St. General admission until Saturday is $25. Buy tickets here.
Dayjavu Day Party
Come join this Sunday Funday party at Vault, 210 E. Trade St., that includes hookahs, a patio and drink specials. There's free entry before 6 p.m. After that, it's $10. RSVP or buy your ticket here.
Verify dates, times, prices, and other info at the web addresses listed for each event.
Be sure to bookmark www.charlottemagazine.com/Blogs/Dusk-Till-Dawn to stay plugged into Charlotte's nightlife and social scene. Click here to sign up to receive the weekly Dusk Till Dawn e-newsletter.
Want your event featured in Dusk Till Dawn? Follow me on Twitter @Jared_misner and let me know about your event, or send me an email at dusktilldawnblog@gmail.com.