Bob Drogin Knew the Queen City As a Princess With Braces
The longtime L.A. Times journalist fondly recalls Charlotte in its disco-era larval stage.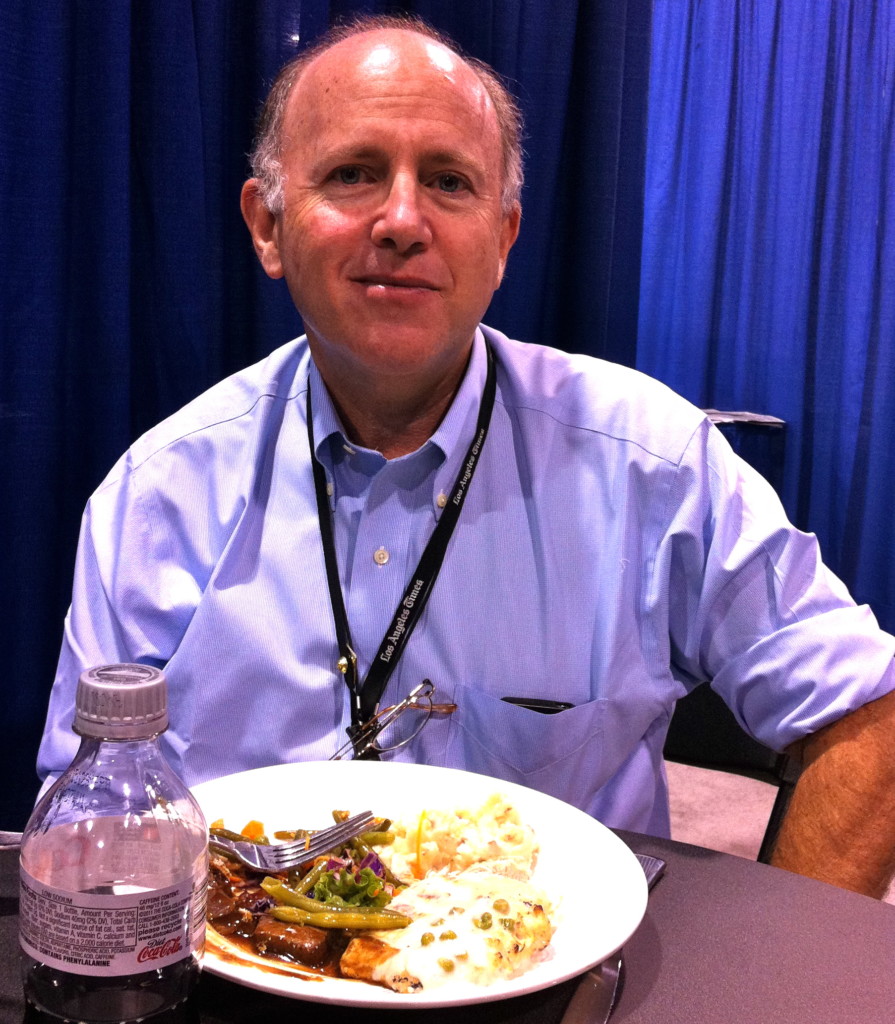 Charlotte this week has been a bit like a teenager on his first date, maybe trying a little too hard to please. You can forgive us, I guess — it's our first national political convention, and the city is trying to impress a notoriously tough crowd, the national political press. We want them to like us.
One of them already did, and he knows Charlotte from way back. Bob Drogin was a reporter at the Observer in the late 1970s and early 1980s. He was a member of the Observer team that in 1981 won the coveted Public Service Pulitzer for its Brown Lung series on textile workers crippled by exposure to cotton dust.
Drogin has worked for the Los Angeles Times for nearly 30 years and serves now as its Washington, D.C., deputy bureau chief. In 2007, Drogin's book, Curveball: Spies, Lies, and the Con Man Who Caused a War, about the Iraqi informant whose false claims about Saddam Hussein and weapons of mass destruction helped lay the foundation for the Iraq War, was published to acclaim and awards.
I met him this afternoon at the Times' enclosure in Hall C at the Convention Center, where media are herded until tomorrow. He started working in Charlotte in 1977, having moved here from New York to work the night cops beat, and remembers a small, sleepy Southern city with a three-stoplight downtown but enough juice to let him burn off his youthful energy.
"It was wonderful," he told me as he dug into a plate of chicken, vegetables and mashed potatoes; the Times has a sweet catering setup. "I had a house, a dog and a motorcycle, and I worked from 3 to midnight. My first year here, I don't think I ever went to bed before sunrise. I closed bars, I hung out with cops, chefs, everybody else who worked those night hours. It was eye-opening in a very positive way."
He remembers the Observer as what it was until the recent staff purges: "a great place to learn the trade," a journalism version of a very good Triple-A baseball team, the kind of place that could serve as a springboard to the Timeses or the Post or the Tribune. He'd been back a couple of times since the early '80s, but he still marvels at Charlotte's development. Drogin visited in May to scope out the city for the convention. He recognized the Observer building and little else. "As Jim Hunt said last night," he said, "in the last 50 years, this state has transformed itself, and I was here for the early stages of that transformation."
And yet the transformation is incomplete. Drogin picked up a fact sheet about Charlotte from a booth here at the Convention Center that's run by the city's main promotional organs — Charlotte Center City Partners, the Chamber. The sheet lays on the "Charlotte's Got a Lot" a bit thick. ("We're a cultured bunch, frequenting the symphony, theater, opera, dance and art museums …" it says next to the tagline "Beyond the Stereotype.")
"It's as if it's saying, 'Please don't think of us as country bumpkins,'" Drogin said. "Well, I wasn't planning to, but thank you very much."