Bob Rucho, Man of Passion
His tax plan is in the tank. His own party has rejected him. But don't cry for Sen. Screw-the-Poor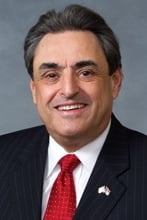 Sen. Bob Rucho, we learn from Jim Morrill's Sunday story in the Observer, is no longer the legislative flavor of the month, and the culprit is the Matthews dentist's … "passion."
Well, that's one word for it.
The turning point came in mid-June when Senate leaders – in response to signals from Gov. Pat McCrory and the Republican-led House – abandoned Rucho's ambitious tax overhaul plan in favor of a more modest approach.
Rucho, 64, responded with a letter blasting McCrory and House Speaker Thom Tillis, both fellow Mecklenburg County Republicans.
"It is a huge disappointment that the governor and the speaker … did not provide the leadership or have the political backbone to fight the special interest groups," he wrote.
Rucho also resigned as co-chair of the Senate Finance Committee. Senate GOP leader Phil Berger of Eden refused to accept his resignation. But Rucho no longer stands at the dais, choosing instead to sit quietly with other members.
The break with leaders of his own party – even from his own county – was unusually public and personal.
"People will say it's because you didn't get your way," Rucho says, sitting in his office. "I say no because there's a right way and a wrong way to do things. And if you don't stand on principle, why should you be up here representing the people?"
A better question: If you're going to use your public office to screw the people, why are you up there representing them?