Bobcats-Heat Watch Party, NASCAR Kickoff with Dale Jr., Young Professional Awards, David Guetta Live, and More Feb. 4-7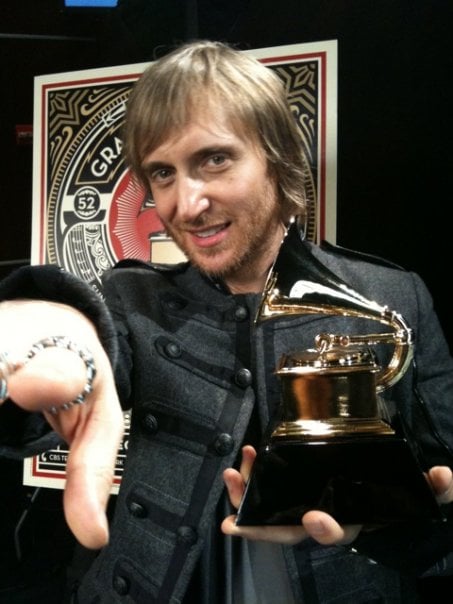 There are some great social events and parties taking place after-work this week. Get out, mix, and mingle!
Monday, February 4
Charlotte Bobcats vs. Miami Heat Watch Party
The Bobcats are in Miami tonight, but you can cheer them on with your fellow local fans. There'll be prize giveaways, appearances by the Lady Cats, and food and drink specials. 7:30 p.m. Free. Carolina Ale House, 201 S. College St., carolinaalehouse.com, bobcats.com/2012-13-watch-party-schedule.
Tuesday, February 5
Board Game Night
Board games aren't just for kids—especially when adult beverages are being served. Come play Apples to Apple, Jenga, Uno, Monopoly, and many of your other childhood favorites. Complimentary chips, salsa, and queso will be served, and all draft beers will be on special for $2.75. 5-10 p.m.; games start 6 p.m. Free. La Paz Restaurante & Cantina, at Metropolitan, 1100 Metropolitan Ave., lapazcharlotte.com.
Wednesday, February 6
2013 NASCAR Season Kickoff Party
The most popular driver in the sport, Dale Earnhardt Jr., hosts this season kickoff party. There'll be a live performance by the Bellamy Brothers. Doors open 8 p.m. $10 in advance. Whisky River, at EpiCentre, 210 E. Trade St., whiskyrivercharlotte.com.
Thursday, February 7
Charlotte Chamber Young Professional Awards (The YPs)
The Charlotte Chamber presents its inaugural Young Professional Awards (The YPs), honoring individuals between the ages of 21 and 39 who exemplify excellence in business, leadership, and community service. More than 40 nominees have been narrowed down to 15 finalists in four categories. The event will be emceed by FOX Charlotte's Morgan Fogarty, with live music by Sol Fusion. 6-9 p.m. $30; click here to register to attend. The Extravaganza Depot, 1610 N. Tryon St., extravaganzaevents.com, charlottechamber.com.
David Guetta Live
One of the biggest DJs and music producers going, David Guetta will rock the party Thursday night. He's responsible for hits like The Black Eyed Peas' "I Gotta Feeling" and "Rock That Body," Flo Rida's "Club Can't Handle Me," Kelly Rowland's "Commander," Usher's "Without You," and many more. Event will feature opening sets by Charlotte DJs Kevin Focus, Nick Spain, and Jason Wiggs; and in the Ivory Lounge, DJs Rob Reeves, JD, and Kaotika will spin. 9 p.m.-2:30 a.m. $80. Label, 900 NC Music Factory Blvd., labelcharlotte.com, davidguettacharlotte.eventbrite.com.
Verify dates, times, prices, and other info at the web addresses listed for each event.

Be sure to bookmark www.charlottemagazine.com/Blogs/Dusk-Till-Dawn to stay plugged into Charlotte nightlife. Follow me on Twitter @HollidayInk; email me at jarvish@grownpeopletalking.com.