Bolero Comes Alive
Charlotte Symphony Orchestra commissions a work of art to accompany May 4 concert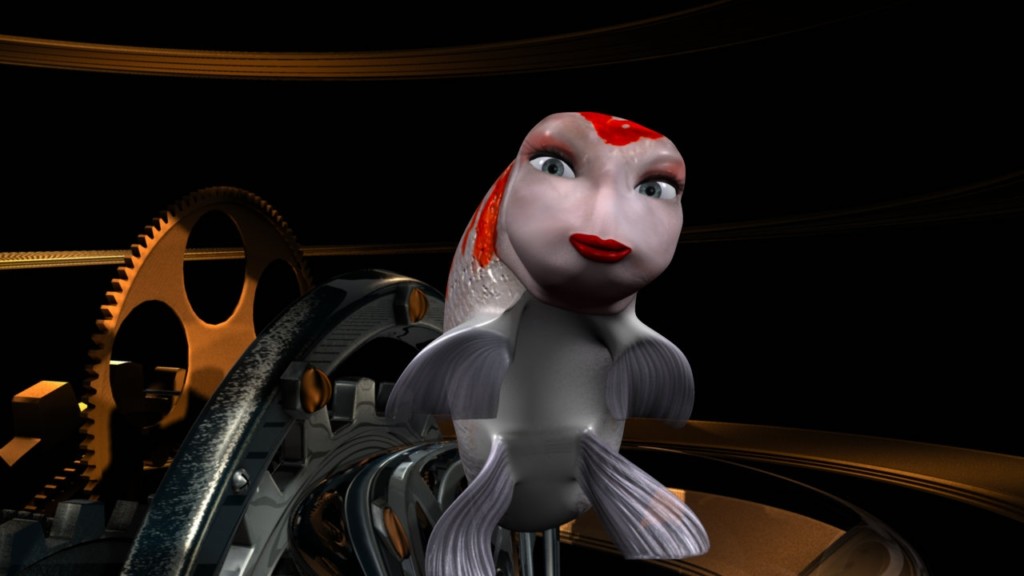 It's alive!
At least it will look like it is when the crazy sea creature starts to wiggle around at the Bolero concert on May 4. The concert, part of the KnightSounds series, marks the the world premiere of this commissioned, digitally animated work by artist Matthew Weinstein.
The 16-minute animated video is choreographed to Ravel's Bolero. "This is the first time the Symphony has ever commissioned a multimedia work, and it's a really exciting venture for us," said Eva Mowry Lewis, the symphony's PR coordinator. "Matthew's an internationally renowned artist and he has worked side-by-side with Christopher Warren-Green to produce something that can perfectly complement a performance."
Like what you see? There's more where it came from, as the Mint Museum will stage an exhibition of Weinstein's work from May through August. The Mint will present a spotlight exhibition of Weinstein's work, on view at Mint Museum Uptown from May through August 2012. On May 3, the Mint will host a community dialogue between author Robert Goolrick and Weinstein. A post-concert street festival will follow the May 4 performance and will feature local food vendors, artisans, and continued entertainment from the musical group PROJECT Trio.
Weinstein is the first artist to focus exclusively on 3-D animation. His process usually involves songwriting and scripted narratives, but for this work his characters have to tell the story of Bolero without words.
"When I first sat down with Christopher Warren-Green, he spoke with me about Ravel's fascination with machinery," said Weinstein. "After listening to the piece, I realized that Bolero itself is like a machine, but the machine has these undercurrents of dysfunction that finally take over and explode it. Additionally, I felt a connection with the composer; the process of computer animation, like composing a piece of music, is rigorously technical but leads to results that can be both empathic and mesmerizing."
The Bolero concert is part of the Symphony's multi-sensory KnightSounds series, which is funded by the John S. and James L. Knight Foundation and is becoming part of a new national model for the modern concert-going experience. The concerts are one hour in length and include a beverage and hors d'oeuvres in the ticket price. Details.