Book Preview: Wiley Cash's The Last Ballad
A native son's moving novel about hard work and agonizing choices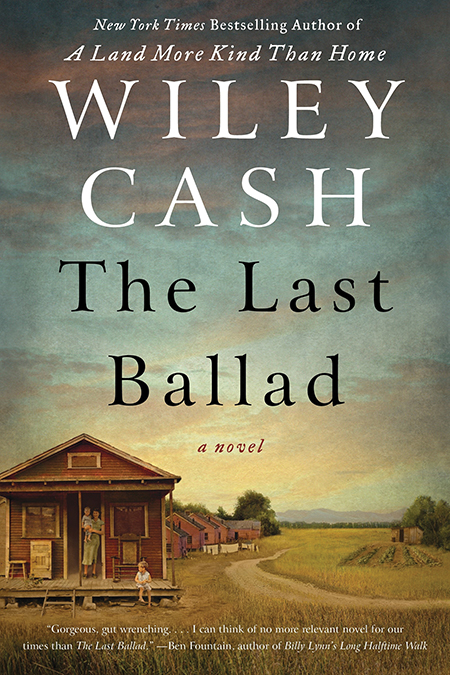 THE NEWSPAPER AD, paid for by the Council of Concerned Citizens of Gaston County, asks readers to take stock of their patriotism.
"WILL I ALLOW THESE COMMUNISTS TO GAIN CONTROL OF GASTON COUNTY?" it admonishes readers to consider in the spring of 1929.
The so-called communists are union organizers who promise better conditions and higher wages for the workers at Bessemer City's American Mill No. 2, where 28-year-old Ella May Wiggins works the night shift. The single mother of four—her husband has run off, again—agonizes about joining the labor movement.
Readers first meet Ella May in the opening chapter of The Last Ballad (October 3, William Morrow), Wiley Cash's latest novel, which is set in Gaston County. Cash, a North Carolina native and the writer-in-residence at UNC Asheville, uses his keen understanding of this state to spin a wrenching story about tough choices and how their consequences manifest themselves decades later.
The book juxtaposes Ella May's story against a contemporary one—her daughter, Lilly, sharing the family's history with her nephew, Ella May's grandson. We jump back and forth across generations, as Ella May wrestles with the newspaper ad's central question: Will she oppose the mill owners and join the union cause?
Cash's prose is masterful in its depiction of early 20th century North Carolina, of the actual people and events that inspired this novel.
Critics warmly received his previous book, A Land More Kind Than Home, and this effort matches its lyrical quality, all the way through to its heartbreaking conclusion.