Book signing and discussion with Monique Truong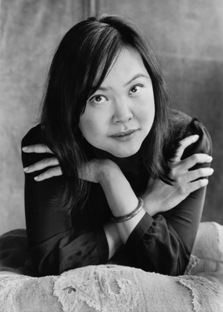 Attention, SouthPark book worms and mall rats!
Tonight at 7 p.m. in the fashionably literary Joseph-Beth Booksellers store, best-selling author and Guggenheim fellow Monique Truong will be leading a discussion of her new novel, Bitter in the Mouth. Then she'll sign said books. Bitter in the Mouth, recently released by Random House and reviewed by The New York Times this past Thursday, takes place in small-town North Carolina (represent!) and follows the the story of a Vietnamese girl named Linh-Dao, who's adopted into a Southern family and promptly retitled Linda.
Truong has racked up more literary awards than you could shake a pen at. Her first novel, The Book of Salt, was named a New York Times Notable Book and one of Village Voice's Top 25 Books in 2003. A Vietnam native herself and a graduate of Yale University (because they need another alumni scholar) and Columbia Law, she's been the writer-in-residence at Bard College and a fellow at Princeton, and the recipient of the PEN Oakland/Josephine Miles National Literary Award, the Stonewall Book Award, the 7th Annual Asian American Literary Award.
If too many Ivy League titles are bitter in your mouth, note that she's also contributed essays to Time Magazine, Real Simple, Men's Vogue, Gourmet (R.I.P.), and The New York Times.