Book Spotlight: Cooking with Bruce Moffett
The chef's cookbook brings readers to his New Southern kitchen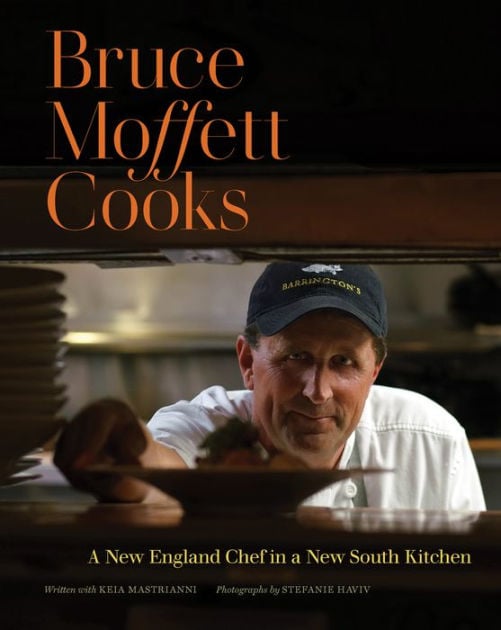 Bruce Moffett was in his neighborhood coffee shop chatting with a barista when he mentioned that he wanted to open a restaurant on Montford Drive. At the time, in 2007, the area was seedy, and retail shops and restaurants were scarce. The barista doubted him. There's no good food on Montford, she said.
Good Food on Montford opened a year and a half later, cementing Moffett's hold on the city's growing foodie culture. He also owns Barrington's (his first restaurant in Charlotte, which opened in 2000), Stagioni, and N.C. Red, which opens in Plaza Midwood this month.
A native New Englander, Moffett first came to Charlotte in the early 1990s. At the time, the city had few independent, chef-owned restaurants and even fewer young, creative chefs. He's spent the last two decades learning to embrace Southern culinary traditions while shaping the city's restaurant scene.
In his new cookbook, Bruce Moffett Cooks: A New England Chef in a New South Kitchen (March 11, University of North Carolina Press), Moffett shares 120 recipes inspired by his New England roots and his time adapting to life in the South. "It is where I've built a life for my family," he writes, "and where I discovered my restaurant family." —Taylor Bowler