Book Spotlight: David Joy's The Line That Held Us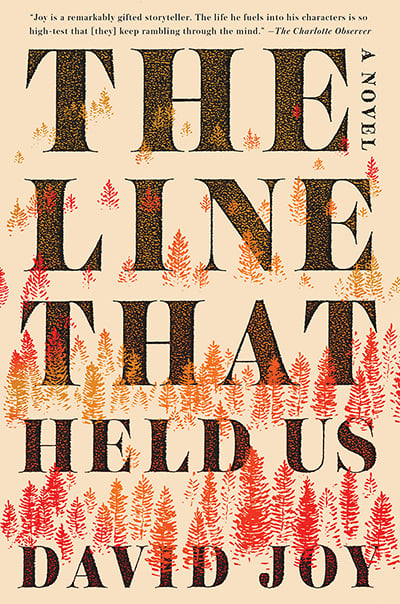 TOWARD THE END of Charlotte native David Joy's latest novel, a desperate man tells another desperate man to think about what he's already lost, and what else he could lose. The question gets to the core of The Line That Held Us (Putnam, 272 pages, $27), which publishes this month. The book is a feat of Appalachian noir, humming with intensity while Joy explores desperation's capacity to test the limits of friendship.
Darl Moody, poaching on another man's property, accidentally shoots and kills a member of one of Jackson County's most notorious families, the Brewers. He asks his childhood friend, Calvin Hooper, to help him bury the body. But then a Brewer boy shows up looking for his missing brother—and willing to slash his way to revenge.
Joy isn't interested in caricatures of Appalachia or of the people who live there, working class or otherwise. His vivid scenes, and the authenticity embedded in the book's characters and dialogue, are a product of Joy's own life and heritage as a native North Carolinian. Mountain splendor is ruined by new money—"clear the lots, cut the golf course, slap up a billboard or two of some PGA star endorsing the place." People split wood with a "go-devil" and they drink a few "cold beer" on the weekends. A detective wears a cheap suit "that wasn't fit for shit but minimum-wage job interviews and caskets."
Critics have compared Joy's writing to that of Cormac McCarthy and Flannery O'Connor. All three authors have a way of constructing stories that sit with the reader, presenting moral dilemmas that punch hard with realism. The Line That Held Us lingers long after its final words.