Book Spotlight: Jeff Jackson's Destroy All Monsters: The Last Rock Novel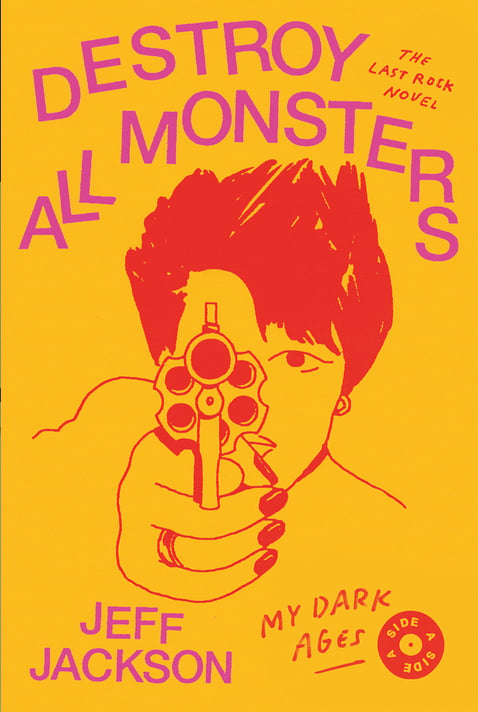 A DECADE AGO, Jeff Jackson began toying with the idea that would become Destroy All Monsters: The Last Rock Novel (Oct. 16, FSG), a book about a fictional rash of shootings at music venues across the country. At that point, Jackson didn't realize that at the end of the writing process, he'd find himself onstage as a member of a real-life art rock band performing at Charlotte's The Milestone, a place that served as an inspiration for one of the clubs struck by tragedy in his novel.
"I got onstage and realized, this is one the same stages I've been writing about," Jackson says. "I felt like I had either subconsciously written myself onto that stage or I had somehow stepped into my own book. I wasn't sure which, and neither were comforting because it's not a story that you want to step into."
Jackson was able to collect himself, and the show went on. He and musician Jeremy Fisher started the group Julian Calendar in 2016. Before the band began performing, Jackson had never gone onstage as part of a musical act. But considering the headspace he bared writing Destroy All Monsters, what he felt was more than just first-show jitters. After all, Destroy All Monsters, a book cleverly split into two halves as a Side A and a Side B, has a particular resonance in 2018. It's a political and social climate that's deeply divided on gun culture. Award-winning novelist Ben Marcus said the book is a "clear-eyed, stone-cold vision of what's to come."
With Mira Corpora, his first novel, Jackson emerged as a writer with a knack for dreamlike, sometimes abstract narrative. This new book is decidedly more visceral, with concrete descriptions of venues obviously inspired by Charlotte's own. A lifelong devourer of music biographies, and now having produced this admittedly bleak love letter in Destroy All Monsters, Jackson finds himself at an interesting place as a performer. When he started this book, Jackson says he never thought this plot would ever feel as plausible or as current as it does now. And when we spoke about it this past summer, none of his bandmates had yet read the book.
"Scott, whose in the band, said, 'Oh, your book's coming out; we should sell it at the shows,'" Jackson says, with a laugh. "And I was like nooooo. Let me tell you something we'll never do: sell this book at rock shows."
---
On Friday, Oct. 19, Goodyear Arts will be hosting a reading and signing of Jackson's book, with copies for sale and a short set by the band Wild Trees. The event starts at 7 p.m. More info here.