BOOM Charlotte: Behind the City's Newest Arts Festival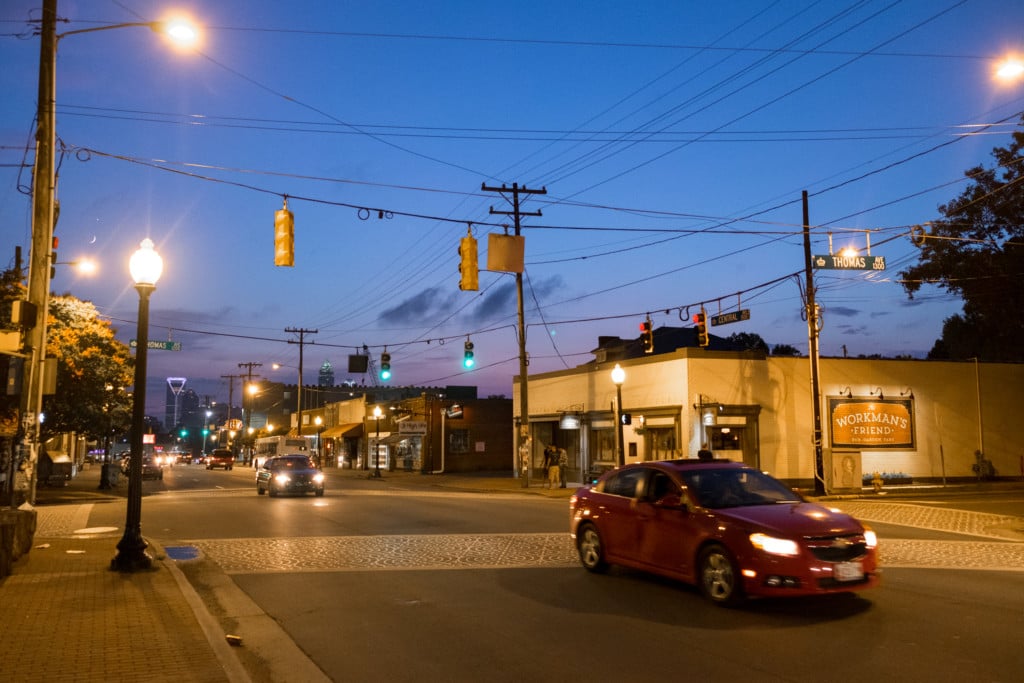 THERE'S REALLY no hidden message behind the name of Charlotte's newest arts festival."'BOOM' is kind of a random word we chose," says director Manoj Kesavan, with a laugh.
However, there's been plenty of thought put into what comprises the 3-day event itself, he says. BOOM Charlotte, arriving this spring, has been in the works for a couple years now. Organizers describe it as the first "artist-led annual showcase of experimental/contemporary performance and visual art" in the city, and it comes to the Plaza Midwood neighborhood April 8-10.
For organizers, Plaza Midwood seemed like an obvious home for BOOM. There, small venues and local businesses add to the neighborly vibe desired for the event. You can make the short walk from a show at Petra's to Snug Harbor in a matter of minutes. It's these places that community-building happens, Kesavan maintains, rather than in bustling, scattered uptown. "I think it's important for the city to recognize these kinds of areas," Kesavan says. "We need to keep these little places."
As with any of the arts projects Kesavan leads, like the recurring Pecha Kucha Nights in Charlotte, he's not alone in the effort. With BOOM, he and project manager Camerin Watson are joined by a core team of arts scene staples split into two ensembles: a performance curatorial group and a visual art curatorial group. On the performance side: OnQ's Quentin Talley, former Moving Poets head Sarah Emery, XOXO leader Matt Cosper, UNCC theater professor Carlos Cruz, and Brianna Smith, who leads Taproot Ensemble with Watson. On the visual art side, there's Davidson College gallery director Lia Newman and sculptors Jon Prichard and Todd Stewart, who also work for Museums of York County and the Arts & Science Council, respectively.
That's a lot of names to throw out there. But the line-up tells the story of a concerted effort to create a "home event" for Charlotte's burgeoning cultural sector. "This is about getting people together and creating a space for us," Kesavan says. "This would be an annual event in the city."
Members of the performance curatorial group will also take a center-stage role during the festival, performing at venues like the aforementioned Petra's and Snug Harbor, as well as Open Door Studios on Central Ave.
A few of the performers and artists featured are out-of-towners, such as Berlin's Aban Elved, Kyla Garcia of Los Angeles, New York's Questionable Acts, and others. Yet, one of Kesavan's biggest delights is showcasing the locals: "[BOOM] is celebrating the diverse and surprising talent we have in this city," Kesavan says.
During these three days, a schedule will identify showtimes for each venue. Attendees can take in a show at one Midwood venue, take in visual art at another, and then spill out into the streets for a guerilla performance from a local dance troupe. This festival extends into the cracks and corners of the neighborhood, inhabiting its alleys and parking lots. Here, the idea is that those tight spaces allow the city to huddle in together—and hopefully, take in some culture.