Brainfart
Every state lies. Not every state truly goes full-on delusional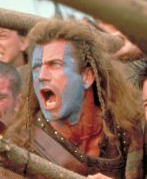 It's been a while since we really checked in with our brothers and sisters to the south, who have done an admirable job of helping their Tar Heel brethren coal-fire the Carolinas Wingnut Express.
1. The State did a bang-up job a couple of Sundays ago of tracing the disgraceful revolving door of former state lawmakers reincarnated as lobbyists:
At least 66 former lawmakers, legislative staffers and state regulators have registered to lobby the Legislature in the past two years, according to research by The State newspaper …
Lobbying by ex-legislators is legal in South Carolina, and former legislators are hot lobbyists because of the connections they developed while in office.
But as the Legislature debates ethics reform, some government watchdogs and lawmakers say tougher rules are needed to govern legislators-turned-lobbyists, who critics say can exert too much influence on the lawmaking process.
Earlier this month, state senators voted 18-0 to require that legislators and some high-ranking state officials spend eight years out of office before they return to the State House to lobby their former colleagues. That would make South Carolina's restrictions on lawmaker-lobbyists the toughest in the country. The waiting period now is a year.
"We need to stop the revolving door of elected officials, from the governor down to the legislators,'' said state Sen. Vincent Sheheen, a Camden Democrat who will run again for governor in 2014. "What I've seen is elected officials often retire, then they go to work very quickly for large economic interests. Then, they have the ability to quickly influence the outcome of decisions in state government.''
This is all a) legal; b) not just common but standard U.S. legislative practice; and c) alterable only through fundamental, sweeping reform that almost certainly won't be happening in blue states, much less the Palmetto State. Still, props to The State for trying. If good investigative journalism happens in South Carolina, does it make a sound?
2. Meet the William Wallace Caucus:
Members of the William Wallace Caucus want to nullify federal laws, give tax deductions to parents who send their children to private schools, end abortion and let South Carolinians — except criminals — carry handguns in public without a permit. The caucus is growing in influence.
To join the William Wallace Caucus, you first must earn your sword.
You have to take the floor of the state Senate and argue passionately for an ultra-conservative cause you believe in, only to be — in the caucus' language of war — "disemboweled" by the Senate's leadership.
If that happens, state Sen. Kevin Bryant, R-Anderson, will give you a sword — a lapel pin, not a real one — that signifies your induction into the William Wallace Caucus, a small faction of far-right legislators determined to shake up the state Senate …
At first, it was just a lunch group. But the quartet decided they needed a name, and Campsen came up with the William Wallace Caucus, named after the 13th-century Scottish warrior played by Mel Gibson in the 1995 movie "Braveheart."
"He was someone who fought for what he believed in, but in the end was disemboweled and drawn and quartered," Grooms said, adding the caucus members could identify with evisceration.
I'm serious here: How exactly does one "identify with evisceration?" And how do these people avoid 30-day involuntary commitment orders? Among the "outrages" these jackasses protest — along the lines, presumably, of droit du seigneur — is … an expansion of the state's kindergarten program. Horrors. Lord, give me the strength to cut the education budget well. I'll believe they're the William Wallace Caucus when they speak Latin and slap some woad on their faces.
3. Lindsey Graham never disappoints.
4. Oh, yeah. This guy. He asks a particularly poignant question, especially for South Ever-Lovin' Carolina: "Is it racist to want to keep your own heritage pure?" Course not, dude. In fact, let me introduce you to the William Wallace Caucus. Tell Obamashanks the good white people of Souf Cackalacky are his no more (not that he'd want 'em). FREEEEEEEEEEDUUUUUUUUUUUMB!!!!!!!