Brawley's Beverage hosting Wooden Robot release this Wednesday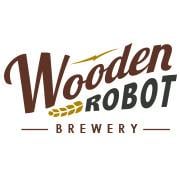 This Wednesday, get ready to sample from Charlotte's newest brewery at one of the city's longtime craft beer establishments.
Brawley's Beverage will host the release of Three Laws, a black saison collaboration between Wooden Robot Brewery and Haw River Farmhouse Ales. This is Wooden Robot's first official foray into the Charlotte craft beer scene, and the brewery has been quite busy behind the scenes as well.
Wooden Robot CEO Josh Patton and head brewer/president Dan Wade recently received their final permits, and construction is steadily ongoing at the 1440 S. Tryon St. location in SouthEnd. Sam at CraftCarolina has been following Wooden Robot nearly since its inception and providing updates on his site, and is a recommended follow/read to see how everything is coming together.
When the brewery opens, expect Belgian farmhouse-inspired beers, including hoppy Belgian ales, wild ales and, of course, saisons. That makes Haw River (located in Saxapahaw) the perfect brewery to collaborate with first, as their beer has quickly gained a strong following (Haw River's Darius the Giant was one of the top beers at Brawley's Black & Blue Festival last year).
Three Laws was brewed with black peppercorn, black cardamom and crushed black limes. Representatives from both Haw River and Wooden Robot will be on hand at Brawley's from 6 p.m. to 8 p.m. Wednesday to talk about the beer and each brewery.
And Wooden Robot is already hard at work on its next collaboration, as the brewery posted a picture earlier this month on its Facebook page announcing a sour IPA with Fullsteam Brewery in Durham.