Breakfast & craft beer events this Saturday at Good Bottle Co. and The Beer Growler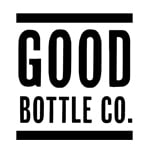 They say the most important meal of the day is breakfast. And what better way to complement that than with a fine local craft beer? Two SouthEnd local craft establishments have you covered this Saturday morning:
–Good Bottle Co. is hosting the latest in the bottle shop's "Good Morning" breakfast series. This one will feature a bake sale including muffins, donuts and other baked goods while King of Pops will be on hand as well, with proceeds going to 24 Hours of Booty (Good Bottle has long been a cycling supporter – including Tour de France events, Good Bottle bike jerseys for sale and a weekly ride club).
And, of course, there's beer. These breakfast taplists at Good Bottle are well done, and Saturday's includes Prairie Bomb!, The Bruery Or Xata, Sierra Nevada Rain Check and Fullsteam Coffee is for Closers. And if you need an initial pick-me-up, there will also be coffee pour overs from Feel Good Coffee.
It's also owner Chris Hunt's birthday that day, so be sure to head over and wish him a happy one. The event will be from 9 a.m. to 1 p.m.
–The Beer Growler is making its first foray into local beer and breakfast, offering up brunch from 10 a.m. until 1 p.m. Saturday. On hand at the growler store will be Hex, a new pop-up establishment in Charlotte. Hex will be offering a full pour over coffee bar, nitro cold brew coffe and beer battered flavored waffles made with NoDa Jam Session and DuClaw's Sweet Baby Jesus (a peanut butter porter).
The Beer Growler will also have flight specials to complement the brunch offering. You can see the current lineup of beers offered here.