Bridal Basics
Wedding Etiquette from Anna Post, Author of "Do I Have to Wear White?" and "Emily Post's Wedding Parties"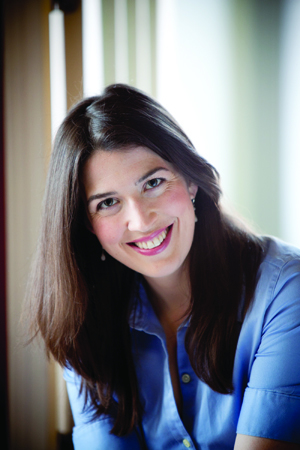 Q: I'm really excited to be engaged. Is it OK to post pictures and information about the wedding on my Facebook page?
A: Facebook is a great place to share your engagement and wedding news. But in all the excitement, it's easy to unintentionally over share. Try to avoid:
The rush to gush. Make sure you've told your big news personally or by phone to your closest relatives and friends before you tell your social media world. Think about how you'd feel if you heard about your sister's engagement on Facebook and not from her.
Posting without asking. A recent survey shows that while 57 percent of women want to share a photo of their ring on Facebook, only 18 percent of the guys think that's a good idea.*
Inadvertently extending an invitation. A "Can't wait to see you all at the wedding!" post to your entire friend list could be taken seriously by those whom you weren't intending to invite. Unless you mean it, don't do it—not only could your wedding be overrun, but you're likely to hurt the feelings of those friends who don't receive a printed invitation.
TMI. Since some of your social network friends will most likely not be coming to your wedding, keep planning chatter to a minimum or create a private Facebook group for your guests.
TMI, II. No outrageous photos from the bachelor(ette) party.
*Men's Health Marriage Proposal Survey in partnership with TheKnot.com: survey of 1,500 engaged or married men and women, released February 2012
Q: How do I help guests decide what to wear to my wedding? We're having the ceremony and reception in a garden, and it's not formal, but it's definitely not casual either.
A: A guest's what-to-wear-to-a-wedding dilemma can be compounded today when weddings run the gamut from full-blown black tie to more casual events in meadows or on beaches. It used to be that all evening weddings were formal, but now that's not necessarily the case. Given the important nature of the occasion, guests should opt for attire that's respectful and on the dressier side. The bride and groom can be a big help by giving their guests a heads up instead of keeping them guessing.
A practical place to convey this information is on your wedding website. You can also share this information the old-fashioned way—word of mouth. Let's say the groom's worried that some of his guy friends might take "casual" to mean shorts and a T-shirt. Using a little humor, create a web page showing examples of "thumbs-up" attire—slacks, loafers, dress shirt, optional jacket and tie—and "thumbs-down" garb—shorts, T-shirts, and flip-flops. It's also a great place to get the word out that ladies might prefer wearing flats instead of stilettos to an outdoor garden wedding.
Q: My fiancé and I are paying for our own wedding. Usually we're on the same page about the major decisions, but lately his mother has been calling almost daily, demanding that we invite certain distant relatives or pressuring us to serve a particular type of meal. How do I get her to back down?
A: It's easy to get annoyed when someone else's input doesn't fit in with your plans and budget. Because it's your future mother-in-law, proceed with caution. This is a relationship you want to succeed. It's likely that most of her suggestions are coming from excitement and a desire to be involved in the planning. Include her where you can and work to build a good relationship: spending ten minutes on the phone with her to share the pros and cons of your top two reception locations doesn't cost you anything and will mean a lot to her. As you begin to include her more, it's likely that the demands will decrease if not disappear. When you do need to say no, enlist the help of your fiancé—he can explain to his mother why it's not possible to include her second cousins on the guest list. If there are any small concessions that you can make as a gesture of good will, then do so.
Anna Post is co-author of Emily Post's Etiquette, 18th Edition and an advisor on the new line of Emily Post wedding photo books available at photobookpress.com.