Bridal Basics
Wedding Etiquette from Anna Post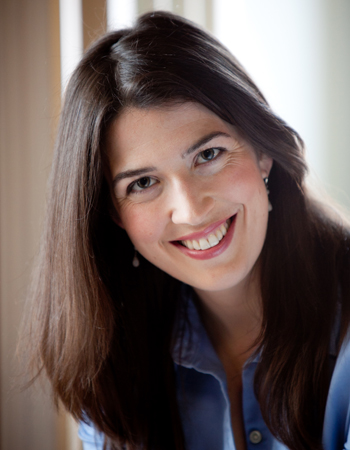 Q I want to have a small wedding party, but I have a lot of great girlfriends. Some of them have asked me to be a bridesmaid in the past, and I don't want to do the same because there are other girls that I'm closer with and would rather ask. What do I do?
A Don't stress over it! There's no "quid pro quo" when it comes to choosing your wedding party. (Many may also be happy to forgo the honor, given the expenses incurred.) Focus on the girls you would like to invite, and don't explain your choice to others unless they ask. There's no need to let old friends know they were under consideration—and highlight they weren't chosen—by being the one to bring up why you went in another direction. If an old friend does say, "You were in my wedding, and I always thought I'd be in yours," mention that it was a tough a choice, but it's a small wedding. (No one should say this to you, but if they do, be gracious; after all, you are clearly important to them.)
If you think your choice of bridesmaids might be an issue with someone, get ahead of the curve and ask them to do a reading, sit at your table at the reception (if you're not doing a bridal party table), or manage the guest book. And be sure they are invited to your shower! Remember to spend time with them throughout the wedding planning process, too, so they don't feel entirely on the sidelines. In fact, that advice applies equally well to all of your friends, wishful bridesmaid or not.
Q I've been invited to a wedding that I can't attend. I'm not incredibly close to the bride and groom, but should I still send a gift?
A Unless you have been completely out of touch for quite a while and truly don't understand why you received the invitation, yes you should send a gift. It doesn't need to be an expensive one, but put some thought into your choice nonetheless. It's not just close friends who receive wedding invitations. The couple may have the luxury of having a large guest list and wanted the people they know (however well) to share their wedding with them. Either way, be sure to send in your RSVP.
Q My fiancé is giving me a hard time about attire. Our wedding invitations show that it's going to be a fancy affair, but his family isn't interested in dressing up. How do I make it clear to them that there's a dress code without being rude?
A You are correct that guests should take their cue for their attire from the level of formality of the wedding invitation. However, it's not up to you to tell his family how to dress. Since you see the potential for them to be underdressed compared to other guests, the best person to talk to them is your fiancé.
Presumably you and your fiancé were on the same page when you planned a dressy wedding reception—if not, it's more important that you and your fiancé get on the same page now. You need to be united in your decision about how formal the wedding will be before you can ask others to comply with attire. It's up to him to talk to his parents and siblings, explaining that he would really appreciate it if they spiffed up for his wedding. Discuss suggestions that he can give them. Lots of clothing can be rented if purchase isn't an option, including fashionable dresses for women.
At the end of the day though, you'll have to take your wedding guests as they come, despite your best efforts to guide them with the style of the invitations.
Anna Post is co-author of Emily Post's Etiquette, 18th Edition and an advisor on the new line of Emily Post wedding photo books available at photobookpress.com.