Bridal Basics
Wedding etiquette from Anna Post, author of "Do I Have To Wear White?" and "Emily Post's Wedding Parties"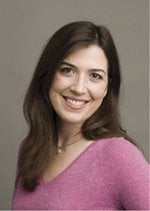 Q: Do I have to invite my friend's husband to my wedding? He is somewhat loud, and neither my fiancé nor I like him. My friend doesn't know how we feel about her husband. I don't want to hurt her feelings, but we're concerned that her spouse will get rowdy at the reception.
A: Married couples, engaged couples, and any other couple in a committed relationship are always invited together to a wedding. It doesn't matter if you only know one of the pair or if you don't like one of them—they are a package deal. Think how hurt your friend would be if she received an invitation addressed just to her? She's bound to wonder if it's a mistake. There's no way that you would be able to explain your choice tactfully, and if you admit to disliking her husband, you may damage your friendship irreparably.
Invite them both and then have a plan for your reception, just in case. You may be anticipating trouble where there is none. It's likely that his behavior is more noticeable in a small group than in a large one. Your first strategy is to seat this couple with people who are easygoing. Then, so you don't have to think about it on your wedding day, ask a groomsman to keep an eye on this guest once in a while, and to distract him or engage him in conversation if he seems to be getting loud. I think that after your wedding you'll be glad you invited them both and that you didn't risk your friendship.
Q: I really don't want guests taking pictures of our wedding ceremony with their smartphone cameras and then posting them online. How can I prevent them from doing so?
A: There's bound to be a smartphone in every wedding guest's purse or pocket, and photos shared online are all part of the social aspect of weddings today. A few years ago, the errant cell phone ringtone was the only by prod- uct of the smartphone likely to spoil the solemnity of a wedding ceremony. Now, it's just as likely to be a camera phone. It's perfectly reasonable for you to request that all phones be turned off during the ceremony and there are several ways you can communicate this.
Most guests will visit your wedding website, if you have one, so this is a logical place to post guidelines regarding social media for guests. It's a first line of defense, giving a heads up well in advance. The information should let guests know that you prefer that your ceremony remain private, and that means no photos and no sharing. Additionally, include this information on the ceremony program, something most guests read cover-to-cover while waiting for the wedding to begin. A public announcement is fine, too. A groomsman or usher can make the request just before the mother of the groom is seated: "The bride and groom prefer that no pictures be taken or information shared online during the ceremony. Please turn off your phones until after the recessional is completed. Thank you." To be safe, it may be a good idea to communicate in all three ways.
Q: My fiancé and I are having an afternoon wedding in August. Weather permitting, our ceremony and the cocktail part of our reception will be in the garden with dinner and dancing under a tent. I'm more worried about the heat than the chance of rain. We can always have all the events under the tent if it rains, but the garden is not shaded. How can we keep our guests cool before and during the ceremony?
A: It is so considerate of you to be thinking of how your guests will handle a sunny August afternoon. Staying hydrated is the first linie of defense in the heat. Serve pletny of water, lemonade, or iced tea, either in glasses served by wait staff or, if it's a more casual affair, have bottled versions available in tubs of ice. Provide a table nearby for empty glasses or a bin for empty bottles, or have wait staff make the rounds about five minutes before the ceremony begins so guests aren't left holding a glass or bottle during the ceremony.
Consider renting some large market umbrellas to place around the area to provide some temporary shade. Paper fans to provide a breeze can do double duty as wedding favors when printed with the date and your initials. You might also have some decorated baskets filled with sunscreen and/or insect repellant towelettes. Your guests will appreciate your thoughtful provisions for their comfort.