Bridal Basics
A Q&A with Anna Post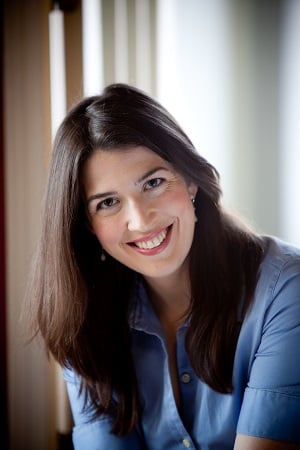 Q We have been reviewing vendor contracts and making note of whether or not tips are included, and I realized I didn't see anything about gratuities in the contracts for the florist, photographer, or wedding planner. Should I tip them?
A The wedding planner, reception manager, photographer, videographer, and florist are all people with whom you will develop a close relationship and it's natural that you will want to express your gratitude. In general, you don't tip professionals, though a note of appreciation is always welcome. That said, many couples still wish to give something (in which case it is more a gift than a tip), whether it is in the form of cash, a gift certificate, or an actual gift. If you are very satisfied, you can also offer to be a reference or provide a testimonial. These "thanks" provide real value in helping your vendors grow their businesses. However you decide to express your thank you, send it personally from you as a couple along with a heartfelt note expressing your appreciation soon after your wedding day.

Q As you might imagine, my mom and I are deep into planning my upcoming wedding. Do you have any suggestions for how my dad can prepare?
A The father of the bride has an important and special role to play in your wedding. Traditionally, he's the wedding host and, as such, he has both financial and social responsibilities to meet. Today, his financial role may be taken on by the couple or shared with the groom's family, but his social one remains the same.
Here are some tips for Dad to help him shine on your big day:
Look your best. Schedule in some regular exercise—you'll look great in your wedding attire, and exercise is a great stress-reliever, too. Consider both a professional shave, manicure, and shoe shine for the big day.
Practice your toasts. Yes, that's toasts, plural. There are a number of occasions throughout your daughter's engagement when toasts from her dad are appropriate: At the engagement party to express your happiness for the couple and to welcome the groom and his family; at the rehearsal dinner, to thank the groom's family for their hospitality; and at the wedding reception to thank all the guests for coming, and to lead a toast to the newlyweds.
Take dance lessons. If your foxtrot is a bit rusty (or non-existent), many studios offer a wedding package that will have you in fine form after a few sessions. They'll also help you specifically with the "father-daughter" dance. If nothing else, it's a nice way to have some special time with your daughter before her wedding.
Walk down the aisle. You're sure to be a bit misty-eyed, so stash some tissues or a handkerchief in your jacket. You might want to share a little joke with your daughter just as you set off to keep you both smiling.
Welcome guests. Whether you are the official host or an honorary one, you'll be greeting, mingling with, and accepting congratulations from your reception guests. As best you can, familiarize yourself with the names on the guest list. Ahead of time, practice making introductions and responding to congratulations so you'll feel at ease doing so on the big day.

Q My fiancé and I have a pretty typical problem: many more friends and family than we can possibly accommodate at our wedding. Is there any way to include them that doesn't involve an invitation but is more personal than a Facebook post?
A The good old printed wedding announcement fits this bill perfectly. Announcements share the news of your marriage in a personal way without any obligation for the recipient to send a gift. Some recipients may send one, or send a card or note, but it is entirely their choice how they respond to your news. For that reason, announcements are a good solution to the dilemma of sending invitations to more casual acquaintances, business associates, or friends and family who live far away. Some couples angst that sending invitations in these instances are perceived as padding the gift list instead of the guest list. No such worry if you send an announcement.
Typically, the parents of the bride issue the announcement, but today both sets of parents or the couple themselves can do so as well. Traditional announcements use formal, third person wording. Modern wording can be as simple as:
We tied the knot!
Laura and Jamie
April 17, 2014
Charlotte, NC
In keeping with the personal nature of the announcement, addresses should be handwritten, not printed on labels. If you want to go paperless, that is an option, but it is less personal and there's always the chance the email won't get through.
You can also include an "at home card" with the announcements, which basically updates your name and address information—a good way for the bride to let friends know whether she's keeping her maiden name or changing it.
Anna Post is co-author of Emily Post's Etiquette, 18th Edition and an advisor on the new line of Emily Post wedding photo books available at photobookpress.com.