Bridal Basics
Etiquette Q&A with Anna Post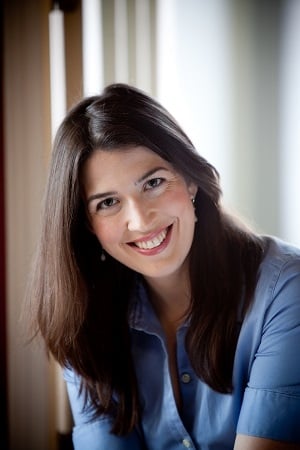 Q: My fiance and I are having a destination wedding this summer. We mailed out save-the-date cards a year ago to give our guests as much time as possible to plan and save for the trip. We needed an approximate party size for planning activities, so we included an RSVP card. Almost everyone responded, and now the time has come to mail out the invitations. Do we send an invitation to those who responded "no" to our save the date?
I know anyone who receives a save-the-date should also get an invitation, but since there was already correspondence does this rule still apply? We don't want to look like we are fishing for a gift, but we don't want people to think they were somehow "uninvited."
A: The technical, black-and-white answer is that those who receive a save-the-date notice also receive an invitation The simplest solution is to send invitations to all on your list, even if their first response was a "no." Guests know from the save-the-date notice that an invitation is forthcoming, and they won't be surprised to receive one. Even though you included an RSVP, at a year out most people would realize that their response was to give you a tentative answer for planning and that nothing was written in stone. Think of it this way: Had you not sent a save-the-date card, all of these people would have received an invitation and then decided whether to accept or regret.
If you are still uncomfortable sending invitations to potential guests who indicated they can't make it, at least send them to family members and close friends. They might be hurt not to receive an invitation, and a few might now be able to attend, something they didn't think possible a year ago. It's doubtful that an aunt and uncle or close friend would view your wedding invitation as a request for a gift. Most likely they would give you a wedding gift out of their affection and happiness for you whether they attend the wedding or not. If you are concerned that some guests would think that you're only looking for a gift, then it's OK to take "no" for an answer from those friends who aren't your nearest and dearest. You can always send them a wedding announcement after the wedding, which carries no gift obligation.
Q: I am getting married in three months. Invitations have not gone out yet, but save-the-dates have, and family and friends have started to send wedding gifts. We were curious about thank-you-note etiquette. Our instinct is to write a note right away. Do we also write a thank-you note after the wedding to thank them for coming? Is there a point, say two weeks before the wedding, that note-sending is suspended? Finally, if someone didn't give a gift, is it OK to write them a note thanking them for being there, or would that be seen as "reminding" them to give a gift?
A: Your intuition is spot-on. It's a good idea to begin writing thank-you notes soon after any gift arrives, even if it is well ahead of the occasion. Your guests will be delighted to know that you received their gifts and that you are happy with their thoughtfulness, and you might mention that you hope to see them at your wedding.
The last week or two before a wedding can be a whirlwind of final events and last-minute details. No official cutoff exists for turning your full attention to your wedding, but I encourage you to continue to set aside 15 to 20 minutes a day to write thank-you notes for as long as you can. Your enthusiasm will be fresh, and you'll appreciate your own efforts later when you have fewer notes to pen. Guests understand that you won't be able to acknowledge a gift that arrives just before or after the wedding until you return from your honeymoon. Try to send notes soon after your return or within three months of receiving a gift. If you have many notes to write, enlist your husband's help—after all, the gifts are for him, too.
While it's never wrong to write a note to thank guests for coming to your wedding (that's a lot of extra effort on your part), you have a valid concern that guests who didn't give a gift might interpret the note as a subtle reminder to send one. Instead, use your website or social media outlets to post a generic thanks to all your guests for being at your wedding. While less personal, it won't make guests feel uncomfortable if they haven't sent a wedding present.
Q: We sent out our invitations eight weeks before the wedding and asked our guests to reply by a specific date, two weeks out from our wedding day. We included response cards with stamped, addressed envelopes and also gave guests the option to reply by email. It's a week before the due date, and we haven't heard from about 25 percent of the guests. What can we do?
A: Unfortunately, it is common for guests to not respond to wedding invitations. It doesn't seem to matter how easy the host makes it for guests to respond; there will be stragglers.
The day after the reply-by date, you should contact these guests and inquire if they are attending. While their lack of consideration causes extra work and worry for you, do your best to be gracious. (After all, you do want this guest at your wedding.) A phone call will be more effective than an email—at least you'll have an immediate back-and-forth. If your guest can't give you an answer on the spot, then give a specific date that you need to hear from them: "Could you please let me know by Wednesday? After that, our caterer won't accept any changes to the numbers."
Anna Post is co-author of Emily Post's Etiquette, 18th Edition and an advisor on the new line of Emily Post wedding photo books available at photobookpress.com.