Bridal Basics
Etiquette Q&A with Anna Post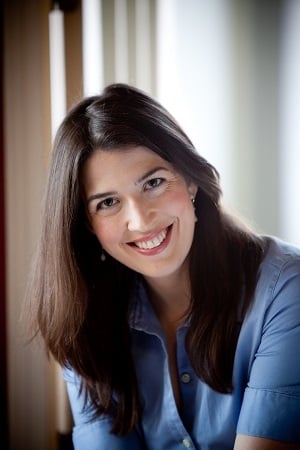 Q: I don't know my fiancé's mother very well. Do I have to invite her and his sister to join me when I shop for my wedding dress?
A: Have to? No—there's no etiquette "rule" regarding who should help you pick your dress. You could go all by yourself if you want, but many brides like to have their mom, sisters, and bridesmaids—or a combination—join them at the bridal salon as they try on acres of bridal confections. It's one of those bonding moments that's fun and cherished long after the dress is chosen.
Because you don't know your future mother- and sister-in-law well, you might feel uncomfortable about asking them to join you at such a personal event. As the bride, one of your goals, indeed a responsibility, is to get to know your fiancé's family before the wedding. So, instead of dismissing the idea, are there steps you can take to get to know his mom and sister better before you make a decision? Some phone calls, emails, or getting together for lunch can break the ice and you might then be comfortable extending an invitation. If you still would prefer to keep the event a mother-daughter moment, then consider inviting them when you go back for round two of looking or to your first fitting. Being a part of the wedding excitement and rituals is bound to make your fiancé's mom and sister feel honored and included, and is a gracious move on your part.
Q: Both of our parents are paying for our wedding. Does that mean our invitation wording has to say "Together with their families?"
A: When both sets of parents are hosting it's important to honor that on the wedding invitation. You have a couple of options. One, as you mention, is to issue the invitation in the name of the bride and groom:
Together with their families
Alison Ward Smith
and
Mark Allen Dupree
request the honor of your presence/request the pleasure of your company
(etc.)
An alternative is to list the names of both sets of parents, bride's parents first. The formal version uses title; the informal does not:
Mr. and Mrs. Thomas Ward Smith (Julia and Thomas Smith)
and
Mr. and Mrs. Eustace Call Dupree (Sarah and Eustace Dupree)
request the honor of your presence/request the pleasure of your company
at the marriage of
Alison Ward Smith
and
(Mr.) Mark Allen Dupree
(etc.)
Q: We have invited a large number of out-of-town guests to our wedding. Are we responsible for their transportation from the airport to the hotel where they are staying?
A: Wedding guests are responsible for their lodging, travel, and meal expenses apart from the reception so no, you do not need to arrange or pay for them to get to and from the hotel. Given that weddings are increasingly becoming a weekend affair for out-of-towners, wedding hosts try to do what they can—within their budgets—to make things easier for their guests.
Providing transportation—usually a shuttle or bus service—to and from the hotel to the wedding and reception venue is one way to do this so guests who fly in don't have to rent cars. It would be more difficult to arrange a shuttle service from the airport given the varying arrival and departure times. However, you might check in with a cab company and make an arrangement for a discounted or set price per ride if your guests use their service.
Q: Is it OK to invite my ex-girlfriend to my wedding? We have remained friends.
A: The only person who can answer this question is your fiancée. Only if she is OK with it would it be OK to put your ex on the guest list. But here's the important part: It's crucial that you ask your fiancée privately and without any pressure from you. An arm-twisted "OK "does not count. By allowing your fiancée to make the call you demonstrate that her feelings count more than anyone else's, particularly your ex's.
But before you put the question to your fiancée, think about why you want to invite your ex. Perhaps your ex and your fiancée are also friends, in which case, it seems reasonable to include her on your guest list. Even so, will your other guests see it the same way, or will they be wondering, "Why is she here?"
And there are issues for your fiancée to consider as well. If the idea of having your husband-to-be's ex at your wedding bothers you in any way, don't try to stifle your feelings. Be honest and speak up. Weddings are emotional days, and you may be more upset by her presence on the day itself.
Concerns about having a future spouse's ex at a wedding often isn't about jealousy, or a fear that the two still harbor romantic feelings for one another. It's really about where you want the focus of the day—on the future, or on the past?
Q: Is it OK to invite a friend to an engagement party but not to the wedding?
A: It is a long-standing convention that guests you invite to an engagement party and to wedding showers will be invited to your wedding. As these parties are forerunners of the big event, it would be discourteous to ask someone to celebrate with you during your engagement and then not invite them to the wedding itself.
That said, you might not have nailed down your wedding guest list by the time of an engagement party. When that is the case, what can you do to make sure that your party guests will also be wedding guests? Your safest course is to invite only close family and friends—those you are certain to be the core of your guest list. Many couples, caught up in early engagement bliss, extend invitations to the engagement party or even the wedding without thinking through the consequences. Once that invitation is made—even verbally—it is almost impossible to retract without causing hurt or offense.
Circumstances might dictate some exceptions. For example, a good friend from college who lives overseas is stateside for a few weeks of vacation. By all means invite him, but then do send him a wedding invitation, even though you know he probably won't be able to attend. If he lived in the states, you wouldn't think twice about sending him a wedding invitation. In another scenario, you and the friend you invited to the engagement party have had a serious falling out. If the relationship can't be salvaged or you worry that the bad feeling between you will be obvious to other guests, then it's understandable that this former friend would not be on the guest list. But in almost all cases, before you extend an invitation to your engagement party, be sure this is someone you want to invite to your wedding.