Bridal Basics: Wedding Etiquette from Anna Post
Wedding Etiquette from Anna Post Author of Do I Have to Wear White? and Emily Post's Wedding Parties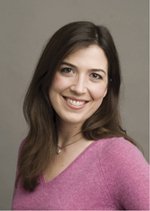 Q My daughter is getting married at our church, and while it would be nice to be able to invite everyone who attends our church to the wedding, it is not budget friendly to invite them all to the reception. Would it be OK to put something in our church bulletin like: "While we would love for all of you to be able to attend our wedding, space and budget do not allow us to invite the entire church family to the reception. We hope you understand"?
A You are probably not the first members of your church to face this problem, so ask for your pastor's advice on how this has been handled in the past. Generally, an invitation for the congregation to witness a wedding is issued from the pulpit or in the bulletin. An invitation to a simple reception is sometimes also included, but only if the couple, their parents, or the church hosts one immediately after the ceremony in the church social area. When no mention is made of a reception, it is understood that a private one will be hosted at another location, and guests will have received mailed invitations. Otherwise, publicly calling attention to your not inviting some of those at the wedding ceremony to the reception might be awkward.
Q My wedding is weeks away, and we have just started receiving response cards. I was astonished to open one to see that a couple included their daughter and au pair on the reply. The invitation was addressed only to the parents because we are not inviting any children to our wedding. We do not wish to ruin the friendship over this, but how do we clear things up as firmly as possible?
A Along with your desire to clear things up firmly, I'd add pronto. The longer you wait to address the situation, the more awkward it can become. You, or the host of the wedding, will need to speak to this couple directly, either in person or on the phone; it's too tricky of a situation to handle by e-mail or text.
An invitation is intended only for those whose names are on the envelope. That's it: no dates, no friends, no kids, no pets. Whoever calls the couple should make a big effort to overlook their cluelessness. Use a calm, friendly, and understanding tone, and stick to the facts: "We're delighted you can join us at our wedding. But there seems to be a mix-up, since your response card includes the names of your daughter and au pair. I'm sorry, but we can't accommodate any extras, as our guest list is very tight. I hope you understand."
Be prepared for any possible reply. The invitees might graciously accept the reality. (Phew—a happy ending for all.) Or they might become huffy. Some might even try to bully the wedding hosts into inviting their children. In such a case, you can go the extra mile by explaining that, even though little Susie is a peach and you'd like to meet the au pair sometime, you're not inviting any children and you can't make an exception. It wouldn't be fair to other guests who have children. If they take the ultimate umbrage by becoming angry and threatening not to come at all, so be it. The rudeness would be theirs, not yours.
Q We need to cut reception costs, so we'll be serving hors d'oeuvres at our evening reception instead of a sit-down dinner. How do we let our wedding guests know not to expect dinner?
A If budget is a couple's primary constraint, breakfast, brunch, afternoon tea, or early evening cocktail-and-hors d'oeuvres receptions are all excellent cost-saving options. However, if your reception time falls during a meal hour—say noon to 1 p.m.—most guests will expect more substantial fare. If you aren't serving a meal, be sure that guests understand that.
Clue guests in on the wedding or reception invitation. Simply saying "reception" alone will imply a meal, so if that won't be the case, you should be more explicit. Below the ceremony information, where you would normally write "Reception to follow," be clear about the alternative; "Refreshments/Brunch/Cake and Champagne/Cocktail reception to follow" all let guests know not to expect a full meal and to plan accordingly. This is also true if local custom equates wedding receptions with serving just cake and refreshments, or cocktails and hors d'oeuvres. Let your invitation give a heads up to your out-of-town guests who might not be in the know.