Bridal Basics
Author Anna Post answers your toughest etiquette questions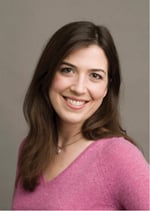 Q The last time my boyfriend and I attended a wedding in which he was a groomsman, he went to the rehearsal dinner, while I was not invited and had to stay back at the hotel. I was somewhat hurt by this, and I want to avoid this type of situation in my own upcoming wedding plans. Who is typically invited to the rehearsal dinner? Is there a rule about dates?
A Although you may have felt that your exclusion from the rehearsal dinner for which your boyfriend was a grooms- man was inappropriate, it actually wasn't. Typically only close family members and those who are participants in the wedding ceremony plus any spouses, fiancés, or live-in partners are invited to the rehearsal dinner. That said, if the budget permits, it's a lovely and gracious gesture to invite the dates of the wedding attendants. The same consideration applies to your wedding guest list. If your budget allows, you can extend an invitation to your single attendants and guests to bring a date.
---
Q We're having a large wedding and want our guests to enjoy the reception, not wait in a long receiving line. Can we skip this?
A Actually, no; in your case the receiving line is still the best way to personally greet and speak with each of your guests and thank them for coming to your wedding. A receiving line isn't a "must," but thanking everyone is. With fewer than seventy-five guests, you would probably be able to speak with everyone during your reception; more than seventy-five, it's less likely. To help with the wait, have servers offer guests hors d'oeuvres and drinks. Just make sure there is a table at the beginning of the line, so guests can set down their drinks before going through the line and shaking hands.
If you still feel strongly about not having a receiving line, be sure to spend time with each guest at some point during the reception and thank them for coming.
---
Q How much do I tip my vendors for their wedding day services? How is this done?
A In general, wedding professionals such as consultants, club managers, caterers, photographers, florists, or musicians are only tipped for extra-special service. Often a caterer's gratuities are embedded in the total costs, and many hotels include a service charge for wait staff. Always ask if gratuities are included, and for whom, before signing any contract. If they're not, expect to pay 15 percent to 20 percent of the total food and beverage bill and for other services that were provided. If the bartender is hired separately, he or she is tipped 15 percent to 20 percent of the bar bill.
Tips are given on the day of the wedding. It's a good idea to have some extra cash on hand in case you choose to thank a vendor for especially outstanding service. You may want to give one of your attendants a list of your vendor contacts and ask him or her to deliver the tips for you at the end of the reception. (This is typically asked of the best man.) Consider tipping parking, coat check, and powder room attendants ahead of time. Be sure to instruct them to refuse tips from guests: "Thanks, I'm already covered."
---
Q Do we invite our officiant to the reception if we don't know him very well?
A You should invite your officiant and his or her spouse/partner, if applicable, to the rehearsal dinner, as well as the reception. This is a nice way to express your gratitude for the per- son who is binding you to the love of your life. Even if you don't know this person very well beforehand, inviting him or her to attend your celebration may allow for a closer relationship to develop in the future.
---
Q How do I ensure that my wed- ding reception is properly documented? Any suggestions on how I can plan the photography ahead of time to make sure that we don't miss a moment?
A It's important to speak up and coordinate with your photographer(s) about the kind of shots you want. It may help to think about reception photography in terms of three different categories: portraits, planned events, and candids. Portraits include posed pictures of you and specific family members and attendants. It's a good idea to provide your photographer a list of "must have" shots and special people in advance.
Planned events, such as the bride and groom cutting the cake, should also be thought about and listed for the photographer in terms of approximate times and locations so that he or she is best able to capture them as they occur.
You should also let your photographer know your preferences for candid shots. Do you want to include shots of everyone at each table, for example, or focus on spontaneous photos of people? "Getting ready" moments, like the bride's mother arranging her daughter's veil, are other instances you may want documented.
Anna Post is the author of Do I Have to Wear White? and Emily Post's Wedding Parties. Visit for more on wedding etiquette.