Bridal Fashion: Cady Briar Clutches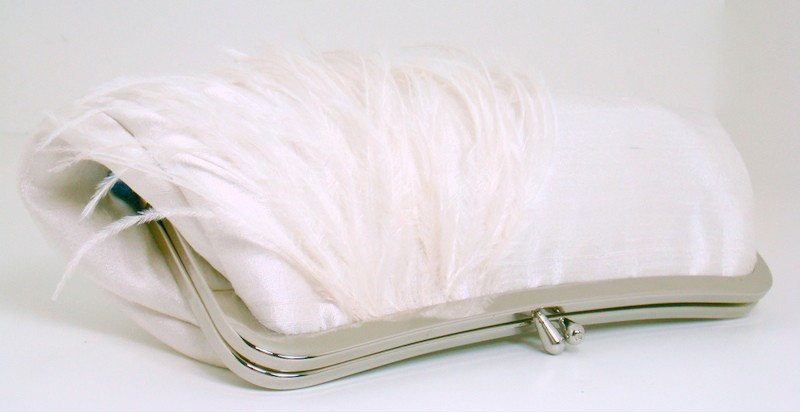 I'm in love with this Cady Briar clutch. I think it's the ostrich feathers. It's also the perfect size to hold your tissues for tears and lip gloss for touch-ups in a fashionable way on your wedding night. (I also love that it's available from an etsy.com designer.)
Some of Cady Briar's other designs include a white duchess silk satin clutch with tiered blue chiffon ruffles, jacquard printed fabrics ,and touches like brooches and feathers. If you're looking for something really special and made-to-order, they will work with you on a custom design!
Here's the fun part: whether you want a custom piece or want to purchase a design already available, you get to select the color of your lining (match it to your bridesmaids dresses, wedding colors, or even make it your something blue) and have it custom embroidered on the inside with your name, initials, or wedding date. It's a perfect keepsake for you and a great gift for your bridesmaids.
See more Cady Briar custom bridal and evening clutches at cadybriar.com, or on their blog.