Bridal Fashion: Desla Couture at J. Major's Bridal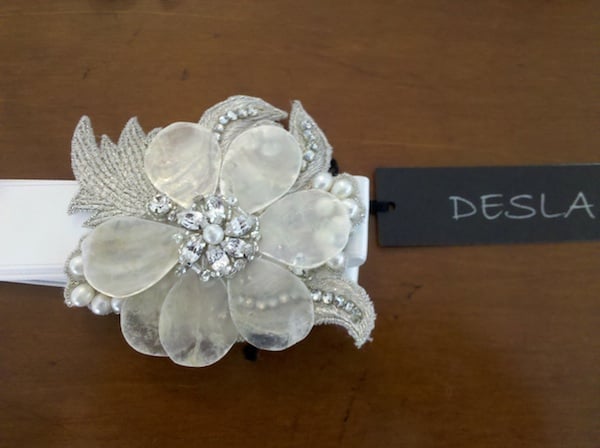 Helloooo, gorgeous embroidered bridal accessories—belts, bib, and statement necklaces and adjustable brooches! New to Charlotte bridal accessory line, Desla Couture is now at J. Major's Bridal Boutique and the pieces are so fab!
The collection was just launched back in April of this year and J. Major's owner C.J. Bostrom spotted them at bridal market in October in New York City. Prices are from $200 and up, and the line features two collections: the Avalon and the Heirloom.
Here are a few of the styles J. Major's already has in the boutique.