Bridal Fashion: Lilly Pulitzer for bridesmaids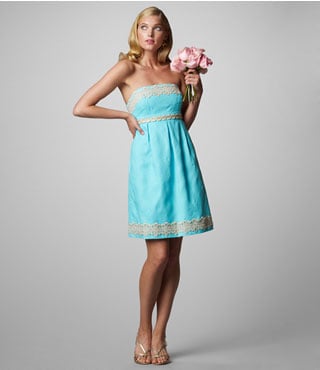 Punches of color, simple silhouettes, pretty prints, oh-so-Lilly Pulitzer details and shift dresses galore does a happy Charlotte bridesmaid-to-be make! (I'm pretty sure I can already hear the squeals of Charlotte bridesmaids-to-be already!)
Short, long, maxi, ruffled, printed, punchy, silky, bubble hems, and lace and satin trims are some of the details, textures, and styles you'll find in the Lilly Pulitzer bridesmaid dress collection.
Dare I admit I'm not one of the biggest Lilly fans (I can usually only find a few items that aren't too printed or preppy for my style)? BUT I do fancy the bridesmaid selection—currently available only online at LillyPulitzer.com—and picked out a few faves.
Which one do you like the most?