Bridal Fashion: The look for McGill Rose Garden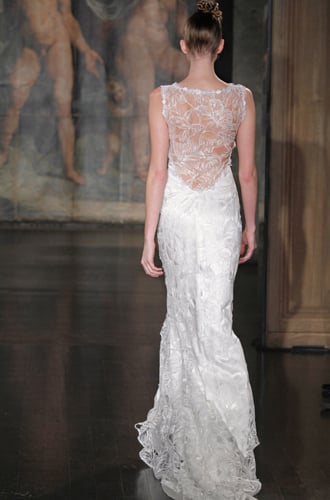 How insanely beautiful is the back of the Claire Pettibone gown at left? I had the opportunity to style it on the model at a recent photo shoot for J. Major's and, oh-em-gee, it's as breathtaking in real life as it was on the runway and in photos. Equal parts delicate, organic and blushing bride, it made me think where would a bride getting married in Charlotte wear such a beautiful gown. After last weekend's visit to the McGill Rose Garden in NoDa, I knew that was the spot.
So, I thought it would be a fun idea to put together a wedding day look and style for the venue based on the Claire Pettibone gown with details from Charlotte vendors and stores. What do you think? What other venues would you like to see looks and ideas created for?