Bridal Planning Book Sale at Borders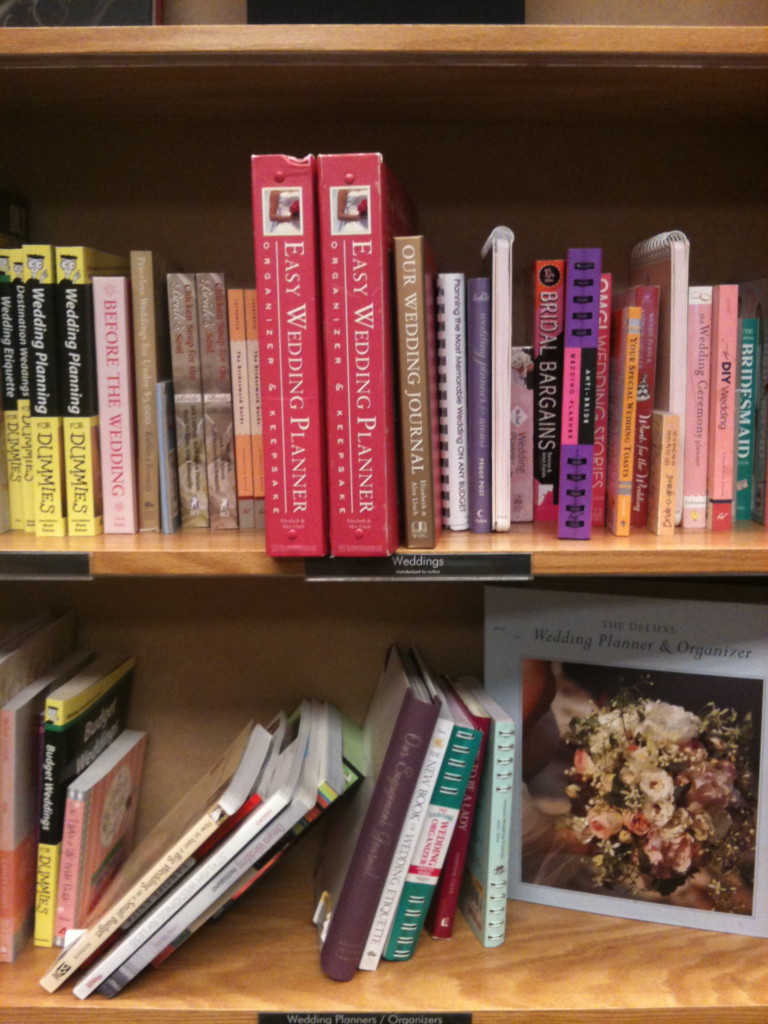 The Borders in SouthPark at Morrocroft (at the corner of Morrison and Colony roads) is going out of business and while most of the books have been picked over and you have to do a little digging—it seems they still have quite the selection of wedding planning books and planning kits. I was perusing the shelves this weekend and found a shelf stacked with books perfect for the bride.
When you walk in the store just head straight upstairs and you'll find books like these on a shelf to the left!