Broadway and Back
Fourteen-year-old Chantylla Chauncey Johnson talks about her breakthrough on Broadway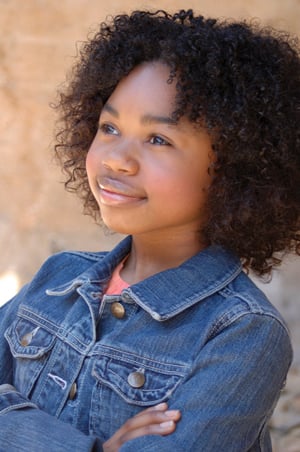 Who:
Chantylla Chauncey Johnson, fourteen, eighth-grader at Wilson Middle School
What:
Born in New Jersey and raised mostly in New York, Johnson and her family moved to Charlotte three years ago. But the move south hasn't dimmed her increasing star power. Her first Broadway role was Young Nettie in The Color Purple. Her next big part came as Young Nala in The Lion King, which she's been cast for in three productions of the show: on U.S. tour, in China, and
on Broadway.
When you might have heard her:
She voices the Muppet singing the "I Love My Hair" song on Sesame Street. The venerable children's show posted the video on YouTube, where it garnered more than a million views in just the first couple weeks. "Before I even sang the song, I looked at it and thought of a lot of people who don't like their hair," Johnson says. "So I knew the song was going to be great. It gives the message that you should love your hair, and people should accept you for who you are." In viral video tradition, a creative director in New York created a mash-up video of Chantylla's Sesame Street Muppet performing Willow Smith's (Will and Jada Pinkett Smith's daughter) "Whip My Hair," which has received more than 2 million views itself.
Up next:
Johnson says she hopes to land a role in the Charlie and the Chocolate Factory musical that's in the works. But right now she's having fun being a cheerleader at her school.