Brooklyn Decker Timeline
You know Brooklyn Decker as tennis star Andy Roddick's wife and Sports Illustrated swimsuit cover model. We know the Matthews-bred beauty as the girl next door, who graced the cover of our May 2008 Best of the Best issue. (We've loved her ever since.) With her big-screen debut next month (Just Go with It), we took a look at this supermodel-turned-actress's rise to fame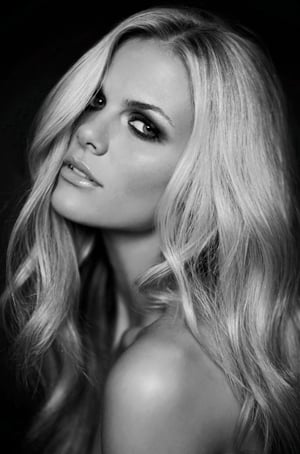 2002 After being prodded by a friend to look into modeling at the age of sixteen, Brooklyn meets with Charlotte-based agency Evolution Models, which helps her to land her first gig in 2002 as the face of prom dress designer Mauri Simone. (It's a myth that she was discovered at the mall.)
2005 Graduates from Butler High School and moves to New York, where she signs with a top modeling agency.
2006 Appears in Sports Illustrated swimsuit issue for the first time.
April 2009 Marries Andy Roddick.
2009 Appears in television shows Royal Pains and Ugly Betty.
February 2010 Announced as the Sports Illustrated swimsuit issue cover girl on the Late Show with David Letterman.
May 2010 Shoots Just Go with It, co-starring Adam Sandler and Jennifer Aniston.
June 2010 Bestowed "Hotter than Hell Award" by Spike TV; named Sexiest Woman Alive 2010 by Esquire.
August 2010 Chosen to star in major motion picture Battleship, helmed by Friday Night Lights director Peter Berg.
October 2010 Makes a special appearance on Extreme Makeover Home Edition.