Bundle Up: Shopping for Winter Blankets
When the weather is cold and the nights are long, soft throws in earth tones will keep you snug and warm.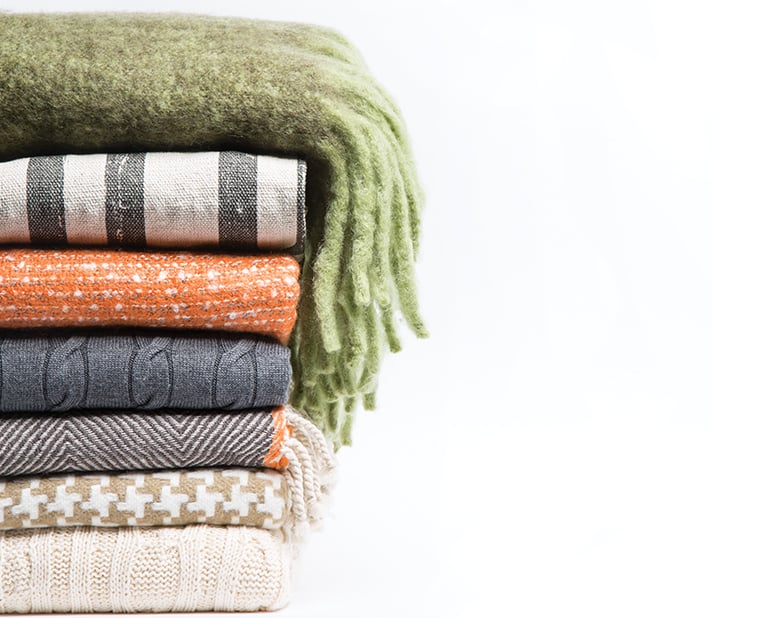 From top: Olive green Ziggy throw, $212, B.D. Jeffries, 704-364-4004; Love You More blanket in white burlap, $64, The Boulevard at South End, 980-219-7526; burnt orange throw, $75, Slate Interiors, 704-930-7890; cable-knit throw in lead, $358, Isabella, 704-377-4919; chocolate brown Park throw, $160, B.D. Jeffries; Studio 773 Sloane Square throw, $125, Traditions Interiors and Accessories, 704-525-8727; In 2 Green organic cream Fisherman's blanket, $180, Home with Heart, 980-207-1251.